A look at the apartment post and panel sign for The Jacobson Company's North Hollywood property. With this sign they can get more eyes on the real-estate they are offering.
Attract Property Buyers with a Post and Panel Sign Package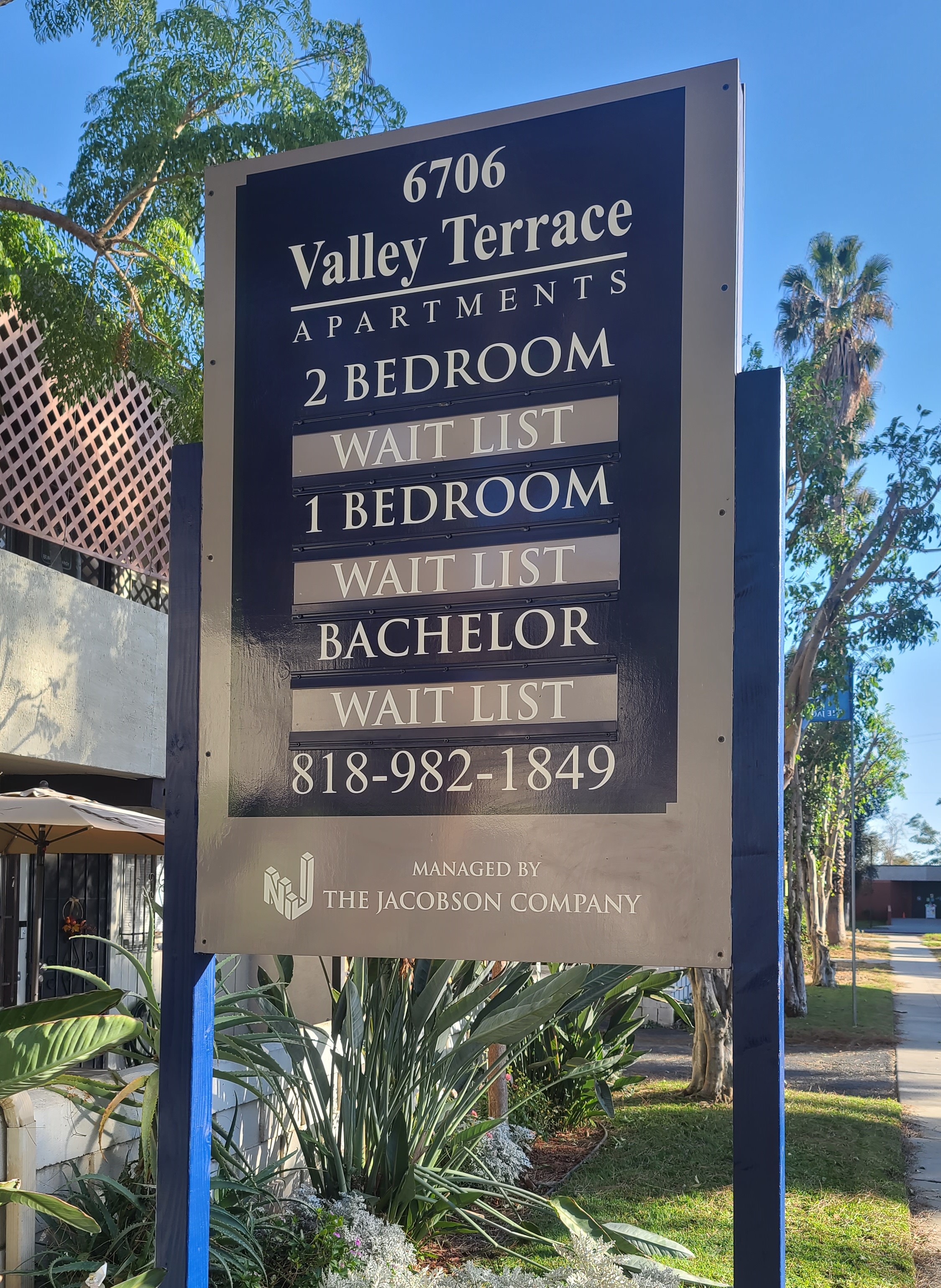 Apartment signs are a great way to advertise real-estate that is available for sale or rent. The same goes for advertising any other establishment, product or service. These outdoor signs stick out and can display key information about the property that is available. At the same time, these exterior signs are made to be durable. And their design can also convey the company's style or brand, which will in turn clue customers in about the property being advertised. After all, brand identity should be conveyed by signage and embodied by the apartment or condominiums themselves. Expert sign makers will ensure that the signage will deliver this message. And for multiple locations, this is where comprehensive sign packages come in.
For a free quote reach out to your trusted sign maker in Los Angeles. Contact Premium Sign Solutions. Southern California Sign Company based in Tarzana.
About the Client
The Jacobson Company is a private real estate investment company based in Los Angeles. It has a 50 year history of successfully acquiring and operating multi-family and student housing, as well as commercial properties.