These are the parking lot signs we made and installed for Generation Blonde. So with these, the Woodland Hills business will make the parking process much easier for their customers.
Parking Lot Signs are Part of Customer Convenience Considerations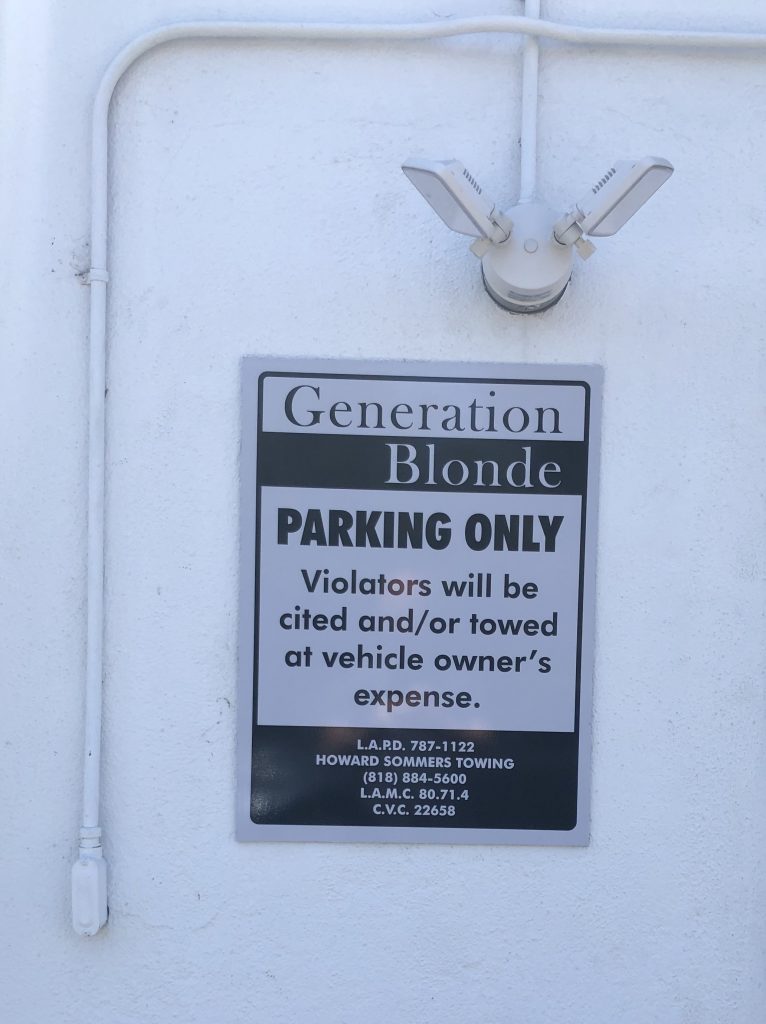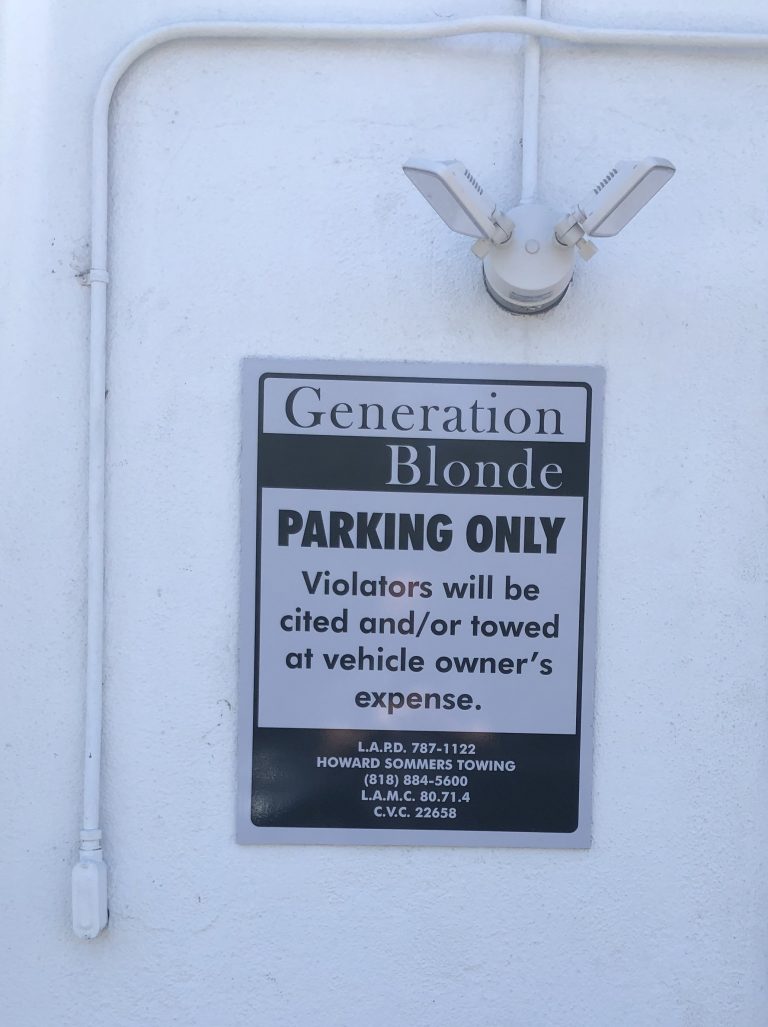 These signs are a must have for businesses as they designate spaces specifically for customers, saving everyone the hassle of looking for a vacant slot to park in. Also, they specify what penalties violators can expect for ignoring the sign's instructions.
Moreover, on busy days without signage there might not be enough free spaces to go around. Another establishment's customers might use up all the space, which lessens traffic to the business in question. And this, in turn, might put a dent on the amount of transactions being done. No one wants that.
So install parking signage to inform people where they can park, and where they can't. Parking signage that specifies spaces for people with disabilities will also be a major help for those who require such considerations, and will meet ADA-compliance requirements. Customers will appreciate how these displays make things more convenient for them, which will reflect positively on the brand.
Need signage for your business? We have sign packages for indoor and outdoor purposes. Contact Premium Sign Solutions.  Southern California Sign Company based in Tarzana.