Advertising products and services across town? Pop-up banners are the way to go. Like these signs we made for Barrister Executive Suites, which will be displayed across the greater Los Angeles Area. Boost your brand visibility, get exposure and start reeling the customers in! 
Spread the Word with Pop-Up Banners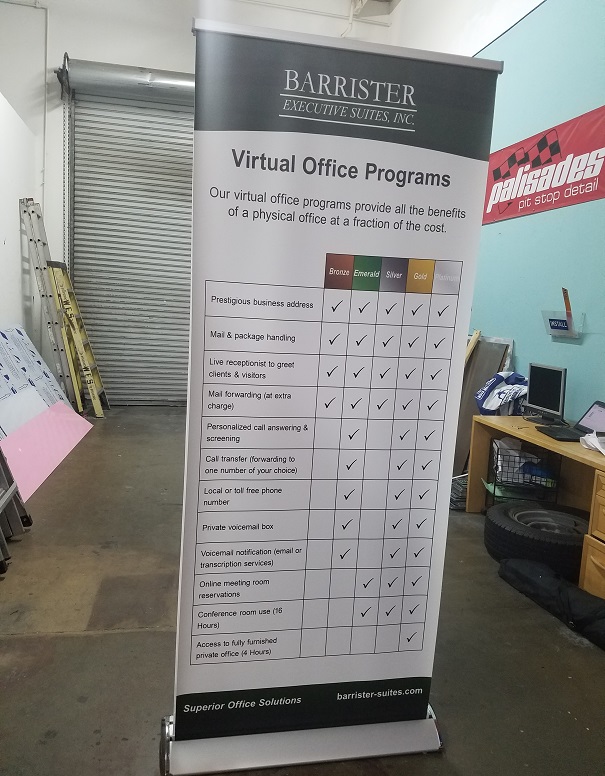 Banners are light and portable, so you can set them up virtually anywhere. With pop-up frames, they can look even more presentable without adding much weight. And thanks to digital printing, they can display anything from striking designs to detailed information.
So these pop-up banners are quite flexible, useful for anything from widespread ad campaigns to event signs and trade show booth decorations. They can be deployed outdoors or used indoors, and rolled up for future use.
Aside from advertising businesses and sponsors, pop-up banners are also great for private celebrations like birthdays.
Need pop-up banners for your business or personal use? Contact our Tarzana-based sign company for inquiries.
About the Client
Barrister Executive Suites, Inc. provides office space and virtual office solutions to clients to meet their needs both flexibly and optimally.