More from our post and panel sign package for our good friends in The Jacobson Company. This time we installed an acrylic cover over the Van Nuys apartment sign to help protect it from vandalism.
Post and Panel Sign Package with Vandalism Protection Features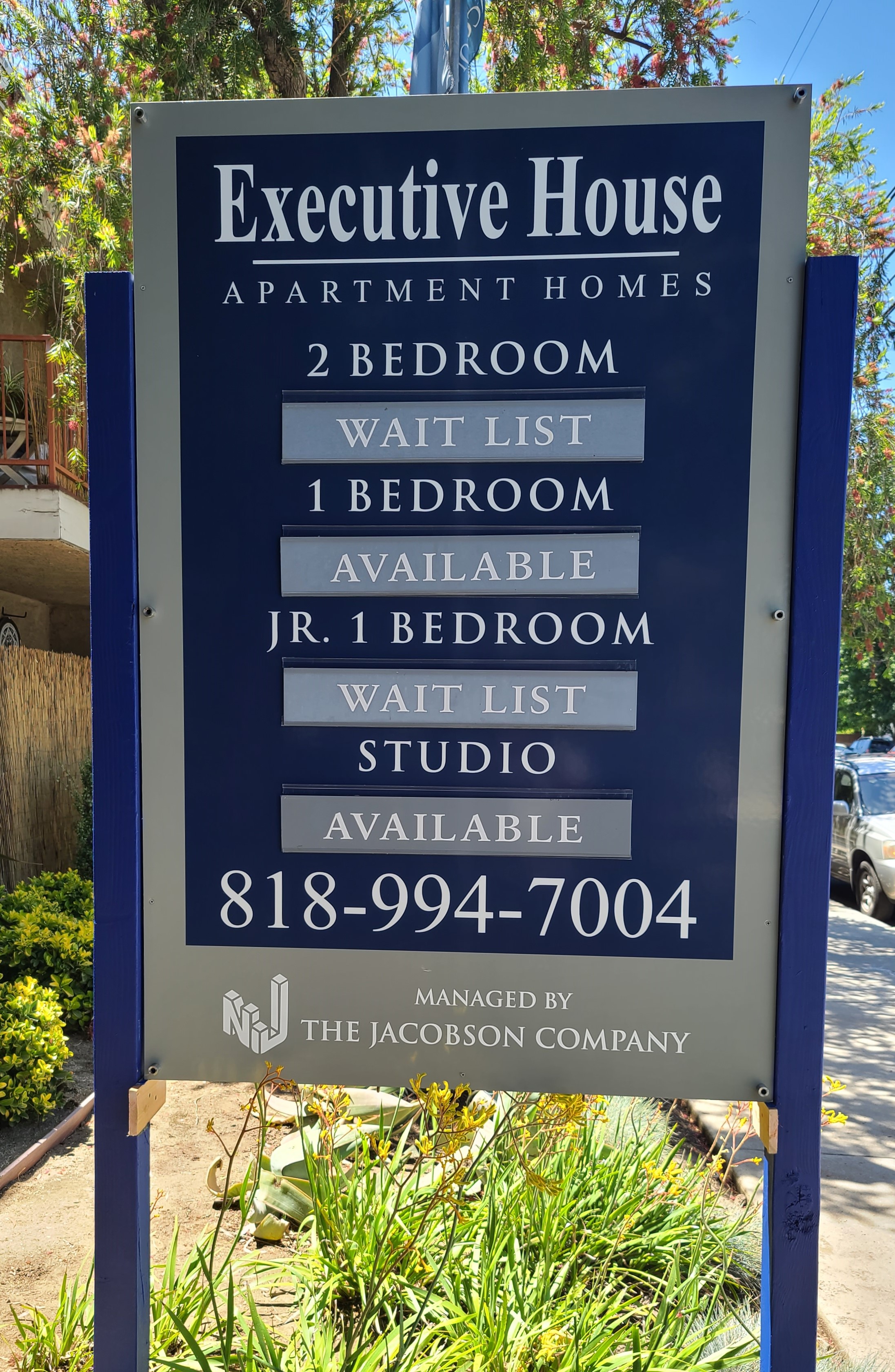 So you have set up a pristine sign package that advertises your brand and your properties. They look splendid and are poised to draw attention to your apartments and attract tenants and customers. But then they get damaged, whether by the weather, accident or deliberate vandalism. Now it looks unsightly and sends the wrong vibes. If an immaculate sign tells people that the brand's offerings are similarly pristine, then a damaged sign gives the opposite message.
Thankfully, this can be prevented with additional protective features. Transparent acrylic covers such as the ones we provided for The Jacobson Company's post and panel signs provide a barrier that will block vandalization attempts. They also serve as another line of defense against weather, wear and tear and accidents. With these, outdoor signs will have an even longer lifespan. Should the acrylic covers get dinged up too much, they can be replaced while the underlying signage stays unscratched.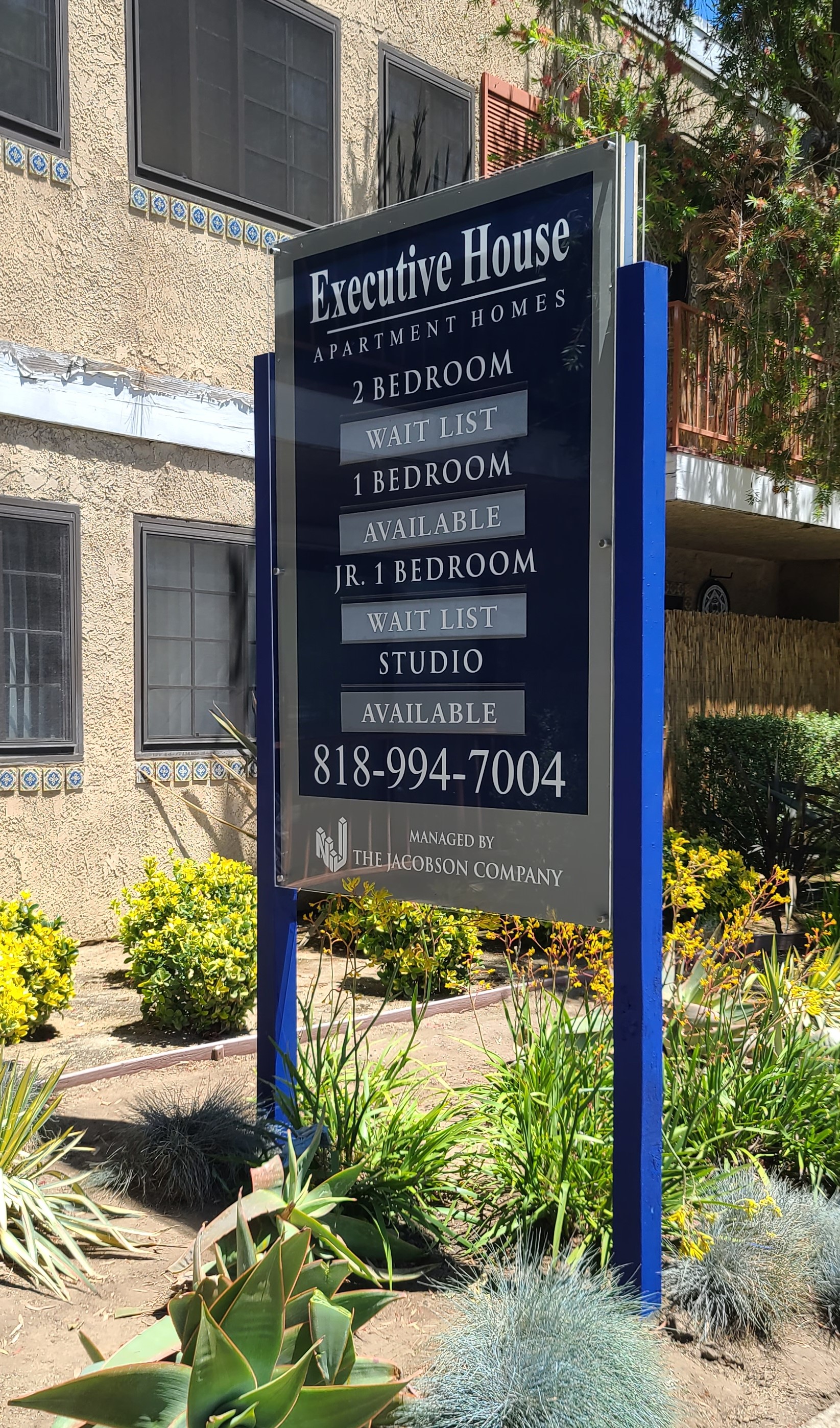 So not only will your exterior signs stay great-looking, people will also see that your brand takes good care of its signs and, by extension, its properties. This will inspire further confidence in your brand!
Need anti-vandalism protection for your signs? Contact Premium Sign Solutions. Southern California Sign Company based in San Fernando Valley.
About the Client
The Jacobson Company is a private real estate investment company based in Los Angeles. It has a 50 year history of successfully acquiring and operating multi-family and student housing, as well as commercial properties.