This is the monument sign we made for Jones and Jones' St. Andrews property. Part of our sign package for the company, the post and panel apartment sign sports custom metal posts and 3D acrylic lettering and provides details of the units being offered, informing potential clients and drawing their attention.
Advertise Apartments with Monument Sign Package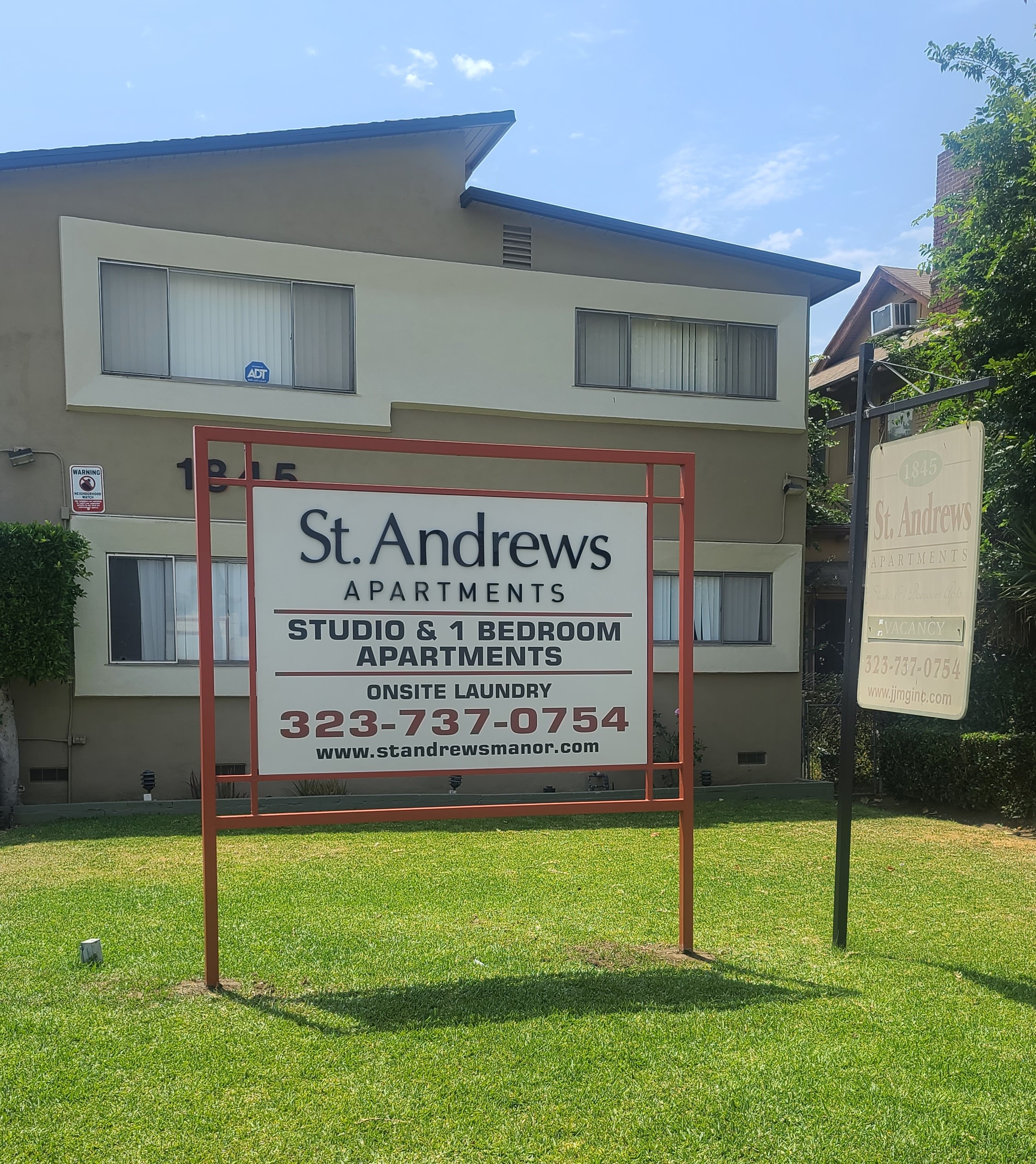 Signage is important in attracting potential clients, particularly for apartments. With a sign package, a company can show off its multiple locations while the consistency in style and quality of the signs reinforces the brand identity.
Sign quality is crucial because in the potential customers' minds, the appearance will suggest the state of the properties themselves. So an impeccable sign will give them a positive impression about their future apartments.
Contact Premium Sign Solutions.  Southern California Sign Company based in Tarzana.
About the Client
Jones & Jones operates thousands of units in 38 buildings across Los Angeles, San Fernando Valley and Ventura County.