Spooky Season is here, so why not put up some decorations and Halloween signs? A Halloween motif will definitely be a welcome sight even if people might not be running around door to door for candy as much as before. Coupled with season-appropriate masks and costumes, your business will look spookily festive. So with these chilling decorations, more customers will be attracted and have their days brightened.
Keep it Creepy with Halloween Signs
Halloween and other holidays are a breath of fresh air and give us a much-needed break from everyday stresses. They are opportunities to indulge (in candy and chocolates) and goof off. And they're also great times for businesses to have sales, promos and events. Which means season-appropriate holiday signage, sale signs, promo signs to advertise the occasion. Like banners, pop-up banners, window graphics and more. Signs like our cut-out photobooth are perfect for Instagram pics, or other social media photo ops. And these can get free publicity for a business.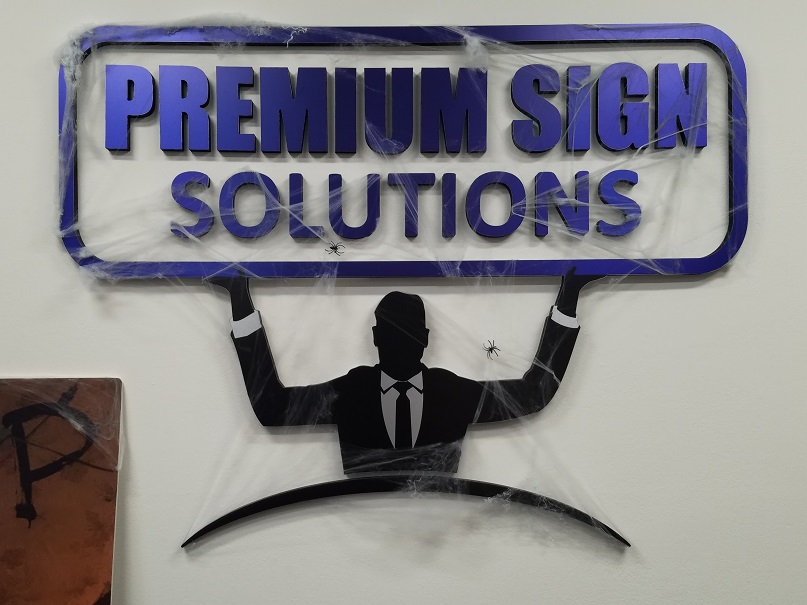 Moreover, now more than ever Halloween decorations will surely be a welcome sight. Especially after enduring the COVID crisis and other stressful events. Spooky season is a time when we can indulge in childish thrills and chills. While, of course, people should comply with social distancing, wear masks, and going for outdoor activities as much as possible to reduce the risk to our communities. This doesn't mean that we can't have fun. Businesses and private homes alike can still put up decorations to give the ideal Halloween ambiance. And with everyone already wearing masks, might as well put on a creepy costume while we're at it, right?
Need Halloween-themed signs for your business? Or holiday signs in general? Contact Premium Sign Solutions. Southern California Sign Company based in San Fernando Valley.