How do you attract more customers to your liquor establishment? With brightly lit pylon signs, that's how! Our illuminated sign for Highland Liquor in Granada Hills will be like a lamp drawing in thirsty moths.
Get 24/7 Visibility with a Pylon Sign Package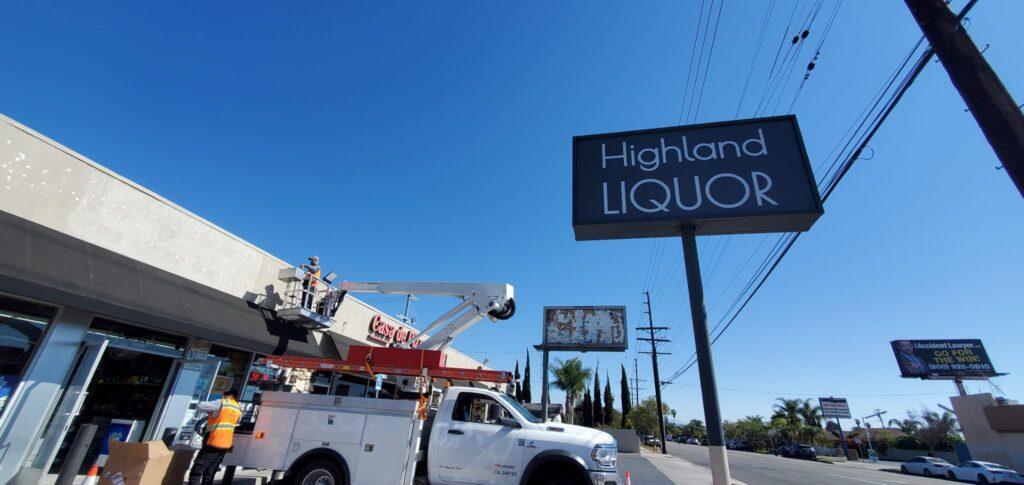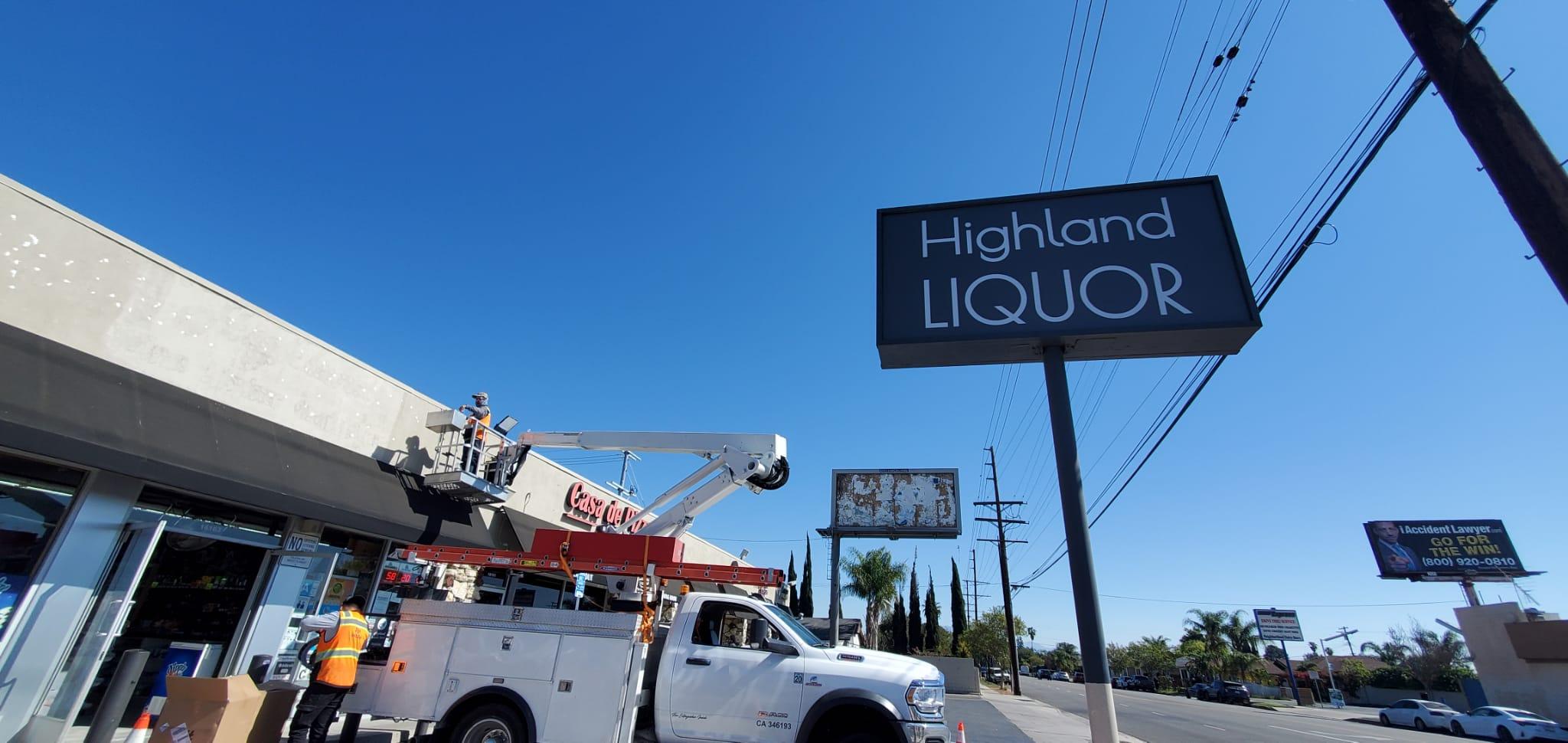 Illuminated signs are ideal for almost any kind of establishment and business, not just those serving parched patrons. Stores, boutiques, gyms, bars, clubs, cafes, offices, clinics, spas and more, all could use brightly lit signs proudly displaying their branding. Light box and pylon signs will best serve businesses that also operate at night, because that's when these signs will have maximum effect and will be visible from afar.
At the same time, the visibility of these signs underscores the need for premium signage quality. Outdoor signs will be subjected to weather, wear and tear as well as accidents. If these factors cause malfunctions, a sign that's flickering on and off, or missing letters, will be visible to everyone and will make a negative impression. So high grade signage is a must, so that the brand will remain pristine, inspiring confidence in the business as well as its products, services and facilities.
For illuminated storefront signs, reach out to your trusted sign company in the Los Angeles area. We offer free sign quotes. Contact Premium Sign Solutions. Southern California Sign Company based in San Fernando Valley. Also serving Tarzana, Pomona, West Los Angeles and all of Southern California.