Start 2021 with your signage game on point. We all have a lot of hopes for this year, and we're all glad that 2020 is over and can't wait to get on with our lives. So why not attract good vibes (and customers) with pristine-looking signage? Schedule sign maintenance to make sure those illuminated signs are functioning properly and not flickering. Address the effects of wear and tear. Or get sign cleaning so your outdoor signs will be spotless and shiny.
Keep Your Brand Visible with Sign Maintenance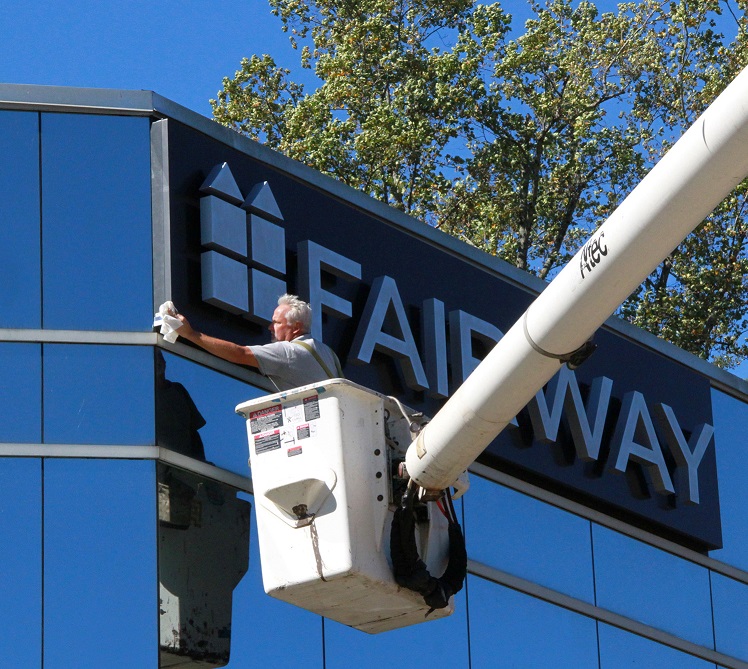 We offer maintenance and cleaning services to keep your signs looking pristine. Particularly illuminated signs, like neon signs, lightbox and pylon signs, which have electrical components. And outdoor signs in general, as weather conditions will inflict wear and tear on exterior signs over time.
The effect of properly maintained signage cannot be underestimated.  A well-maintained sign reflects well on the brand. It conveys to passersby and customers that the business cares about its appearance, which means that its products and services are also similarly on point. Likewise, it shows that their organization is functioning well and keeps its facilities and signages in proper order.
Conversely, signs that aren't well-maintained will have the opposite effect. Dust-caked signs or rusting metal signage will send the wrong message. Likewise with illuminated signs that aren't lighting properly or are flickering. An appearance of disrepair will make passersby and potential customers doubt the brand. It will turn them off. So don't let it come to that.
Moreover, 2021 is a new year that offers hope and opportunity. Businesses should put their best foot forward signage-wise to attract customers and project a pleasant appearance in line with everyone's hopes for the year.
So don't neglect your signs. Give them the care and attention they deserve. After all, they represent your brands. Contact Premium Sign Solutions. Southern California Sign Company based in San Fernando Valley.