These are additional building banners for Total Testing Solutions' North Hollywood location. With these, more sides of their building will be covered with signage displaying their branding and information about their crucial testing services. Make sure you don't miss a spot with custom banners!
Total Testing Solutions' signage displays a key about their rapid COVID-19 testing service, namely that its results just take 10 minutes to show! This will surely get people's attention.
Building Banners Maximize Brand Visibility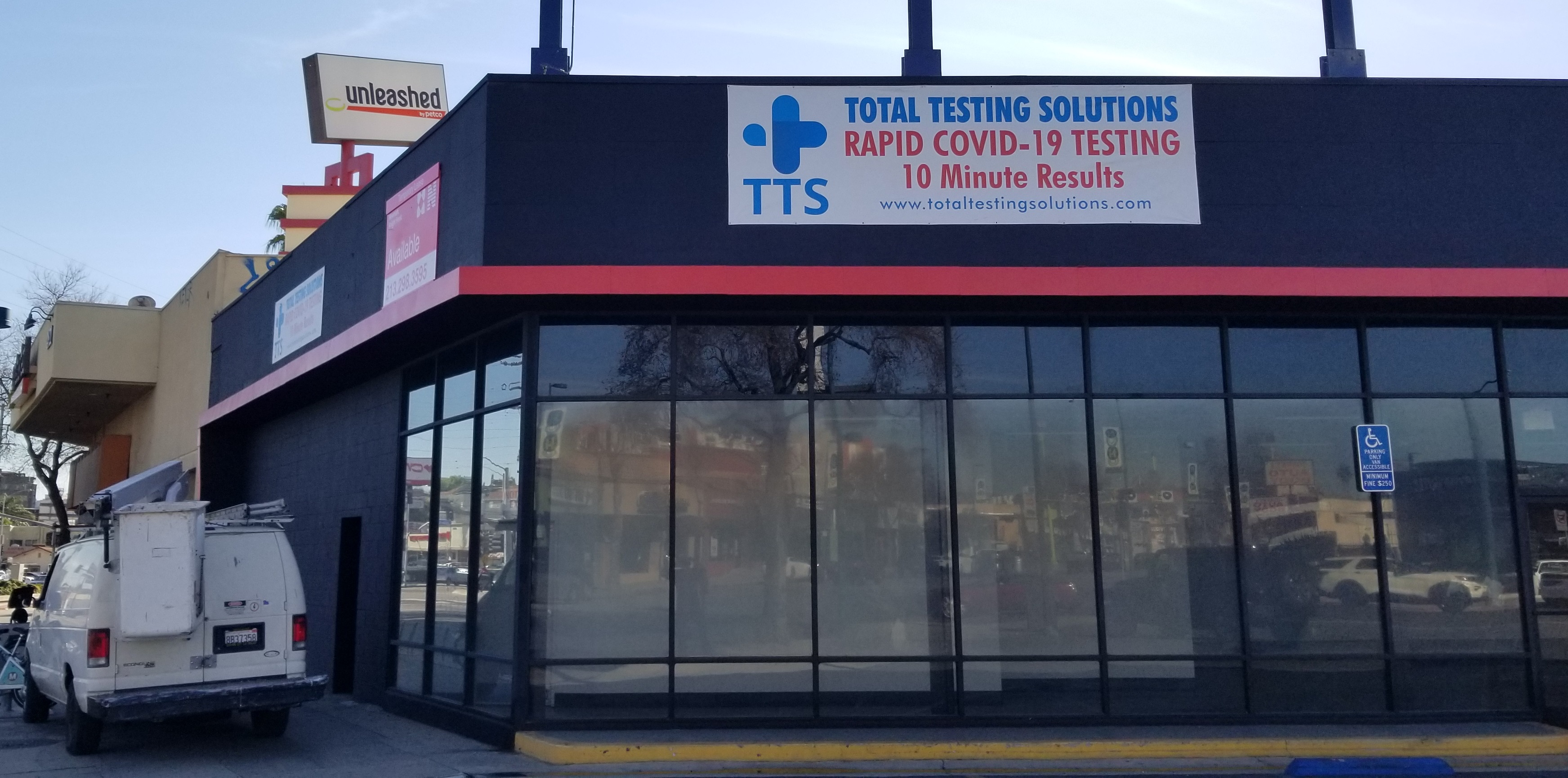 So you have permanent signage, both indoor signs and outdoor signs. A lobby sign inside the office to dominate the reception area. And a storefront sign over the entrance. But what about other parts of the building? While space or budget might not permit permanent signs for those spots, custom banners can easily be placed in those locations. With these, the business' branding will still be prominent, drawing customers in and informing them of the company's products or services. Moreover, banners can be made relatively quickly and easily. They can also be transported and positioned almost anywhere. Custom banners can even be placed over existing signs, such as the the custom banners on pylon signs we made for Total Testing as well!
Contact Premium Sign Solutions. Southern California Sign Company based in Tarzana.
About the Client
Total Testing Solutions is a Los Angeles-based company dedicated to providing access to testing for local businesses.