We fabricated and installed a set of storefront channel letters for The Plant. Now the Woodland Hills marijuana dispensary is fully equipped with business signage. These are some of the most important displays your brand can have, giving it much needed visibility!
Storefront Channel Letters Boost Your Brand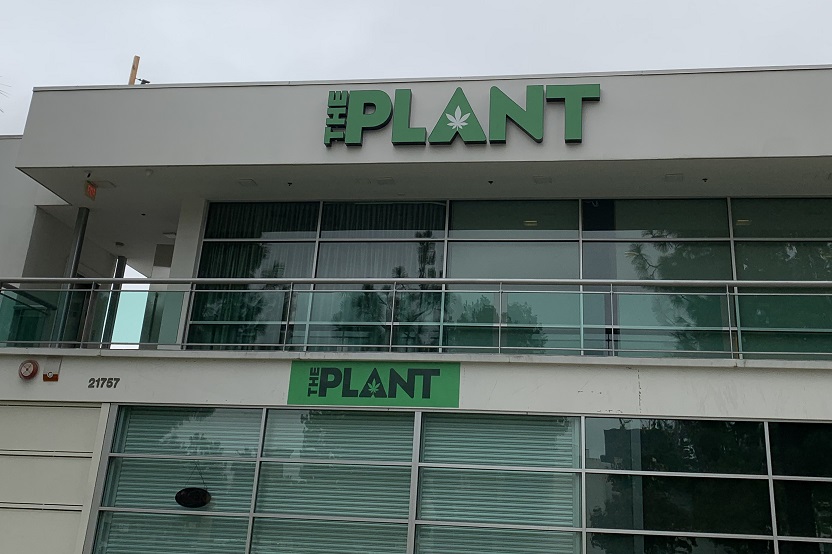 It's important to have a leg up in the game. Being recognized by customers is a great way to do this. After all, no matter how good your products or services are, if you're not visible then how will people find out about your business? This is important for new and growing industries. Like cannabis and marijuana enterprises and startups. These businesses are bound to go higher and higher.
So our clients in The Plant did well to up their signage game with these channel letters. The storefront signs are also illuminated. So their brand will be visible and recognizable day in and day out.
High quality, well-designed business signs can be a real difference maker. Your brand deserves only the best!
Contact Premium Sign Solutions.  Southern California Sign Company based in San Fernando Valley.
About the Client
The Plant is your friendly neighborhood cannabis store selling strains and paraphenalia. If it's in the plant, it's in The Plant!