Our sign package for Flavia Lanini Beauty Institute also includes lobby wall graphics. So now the West Hollywood is fully decorated with the cut vinyl lobby sign. It completes the look, adding the indoor counterpart of the outdoor window graphics we previously made for them.
Get the Whole Package for Your Clinic, Cafe or Business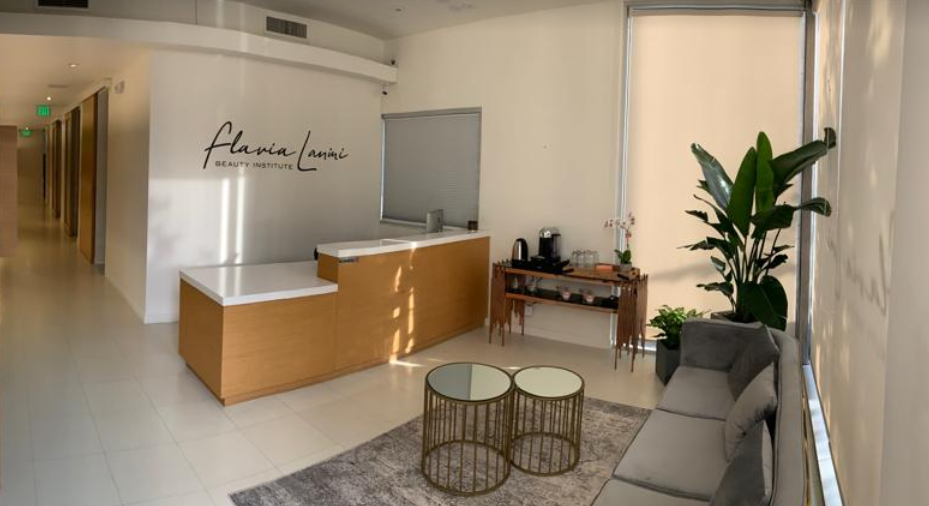 Getting storefront signs? Or clinic window graphics like Flavia Lavini? Round it off with some indoor signage. Like the wall graphics lobby sign we made for this beauty institute. So this completes the customer experience, as the outdoor signage draws them to your company's premises. Then when they enter and do their transaction, the presence of indoor signage adds to the ambiance and cements the brand's identity. Likewise it helps make the surroundings look presentable and reminds customers of whose products and services they're availing.
So the business signs reinforce these ideas, embedding them in the customers' subconscious. People are visual beings, after all. And with better designed displays, signs using higher quality materials that stay good looking for a longer time, you'll get a leg over the competition. It's a real win-win!
Contact Premium Sign Solutions.  Southern California Sign Company based in Tarzana.
About the Client
Flavia Lanini Beauty Institute is the best rated of its kind in California.