These Wall Quotes Signs are part of our ongoing office sign package. Gaspar Insurance wanted to highlight several quotes to inspire the team in their Simi Valley office. So we made and installed these acrylic lobby side panels, which do just the trick!
Motivate The Team With Wall Quotes Signs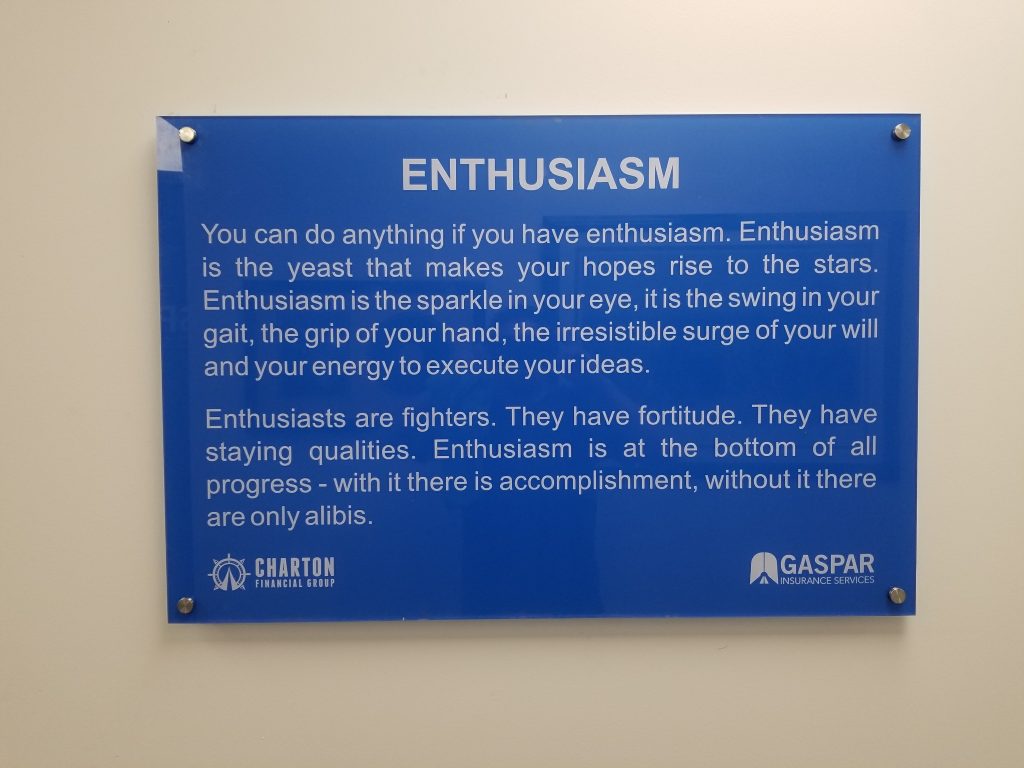 Inspire positivity in the office with wall quotes signs. These are lobby signs, hallway signs and conference room signs that display motivational quotes. With these, the team will be encouraged, cheered on by the wise and supportive sayings displayed by the office signs.
These wall signs decorate spaces that would otherwise look bland and barren. So, with their visually appealing design, they contribute to a mentally stimulating environment that will be appreciated by both the workforce and visitors, such as potential clients.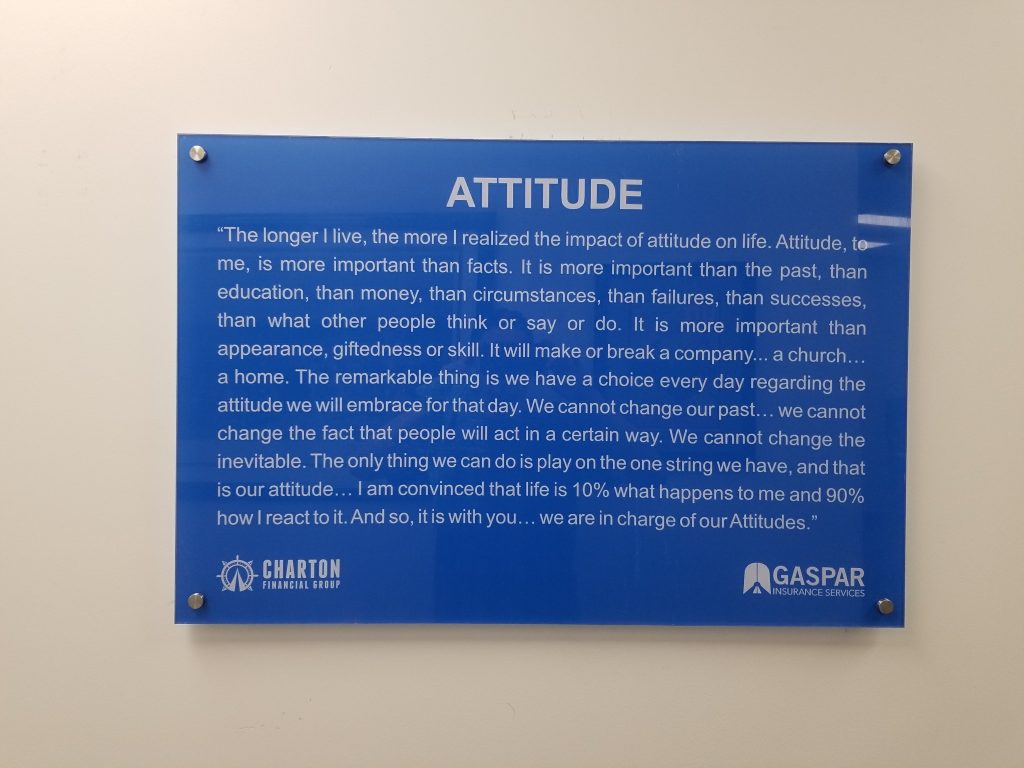 Likewise, the selection of inspiring words can also be chosen to reinforce brand identity. Tech startups can feature the sayings of inventors and innovators in their signage, law firms can have the quotations of influential judges and other figures, and so on.
Creative business signs will definitely improve office aesthetics and have a positive impact on team morale. So consider including them in your sign package!
Contact Premium Sign Solutions.  Southern California Sign Company based in San Fernando Valley.
About the Client
Gaspar Insurance Services is a full service insurance agency. So it provides both personal and commercial insurance services for individuals and companies alike.