These are part of an office sign package we created for our client. Two acrylic panel company logo signs and a suite sign by their front door – lobby signs that will certainly spruce up First to Serve's Los Angeles office's reception area.
Company Logo Signs for Decorating Offices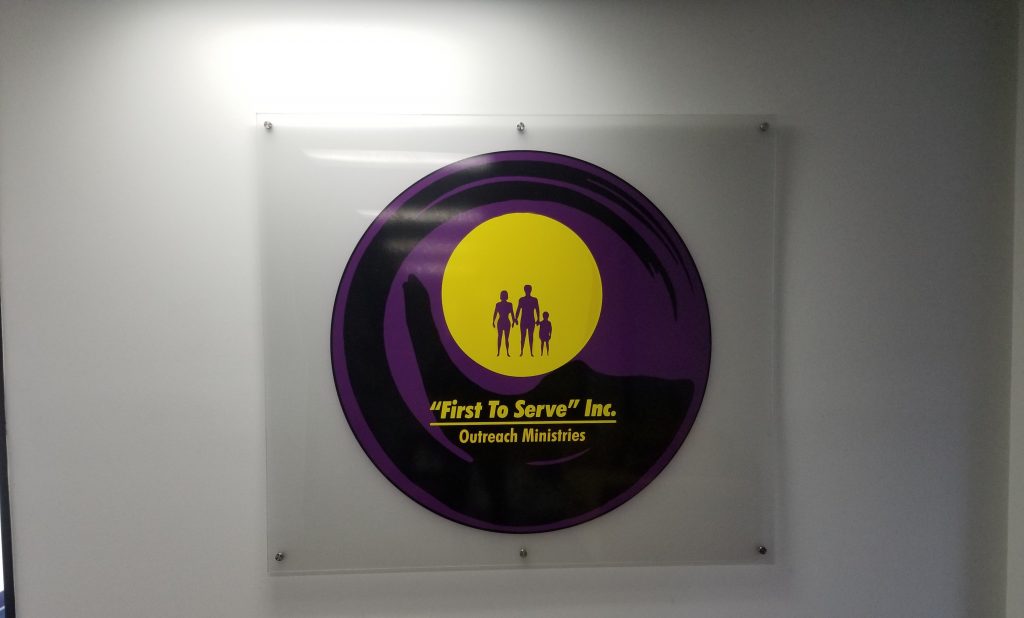 Branding signs are vital in projecting brand identity and transforming an establishment. Whether it's for a ministry like First to Serve, or an office, a store, or a warehouse, signage can turn them from empty spaces into visually distinct places. The process is crucial because otherwise barren-looking spaces can be demoralizing for the workforce. Likewise, guests and potential clients might not be impressed either. And without lobby signs bearing company logos and branding, an establishment will appear indistinct and unmemorable.  Without signage, it lacks anything that sets it apart.
The visual stimuli provided by signage, with the branding at the fore, cannot be discounted. Signs sculpt the space and allow brands to have a sensory presence in areas, making them more tangible. In short, signs help give life to both the workplace and the customer experience thanks to the visual enrichment they bring. So consider a sign package with all the essentials for your establishment!
Contact Premium Sign Solutions.  Southern California Sign Company based in Tarzana.
About the Client
First To Serve, Inc. provides supportive housing facilities across Los Angeles.