Communities can greet visitors and residents alike with a welcome sign or two, like this acrylic plaque we fabricated and installed for the Encino Chamber of Commerce. This outdoor sign helps foster community spirit and togetherness while at the same time recognizing members of the Chamber.
Welcome Sign Improves Community Morale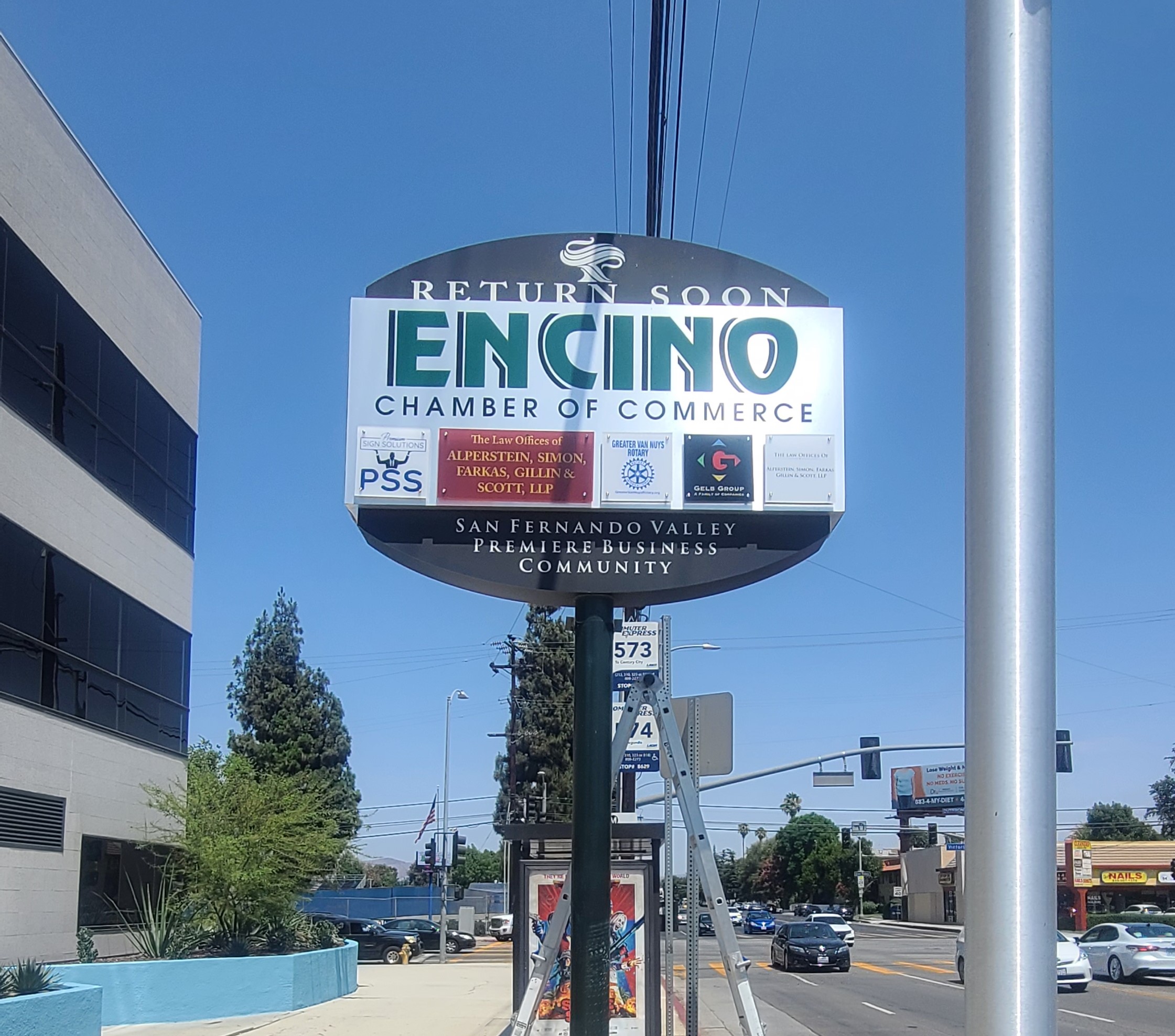 Signs are useful not only for promoting businesses and brands, they are also useful for communities and towns. They can convey the identity of a locale, emphasize its unique flavor and attitude. And these welcome plaques also show how hospitable the people are. So whether these displays are for drawing in visitors and tourists, or reassuring residents, they can play a part in brightening people's days and beautifying communities.
These outdoor signs for cities and towns can be part of a broader sign package to ensure uniform visual style and quality of materials, fabrication and installation. As exterior signs, they should be durable as they must withstand the weather and other environmental factors. Otherwise, low quality signage that become dilapidated will send the wrong kind of message – and we don't want that.
So with quality signs, communities can spread positivity, good vibes and a welcoming atmosphere. Contact Premium Sign Solutions. Southern California Sign Company based in San Fernando Valley.
About the Client
The Encino Chamber of Commerce has been around since 1936, serving the business community and getting things organized. The Chamber and its members provide goods and services to their community and beyond with dedication!