One of the most versatile signage materials, we use acrylic for a wide range of products ranging from standard lettering to a dimensional recreation of your brand's logo. Here are some of our work-in-progress acrylic signs. 
Acrylic Signs 'R Us
Acrylic is a really versatile material for sign making as it is lightweight and durable. It can come in all sorts of shapes, sizes and colors. So we can use it for brand logos, for dimensional lettering, room plaques, and more. Acrylic can be transparent, so it can also be used for frames.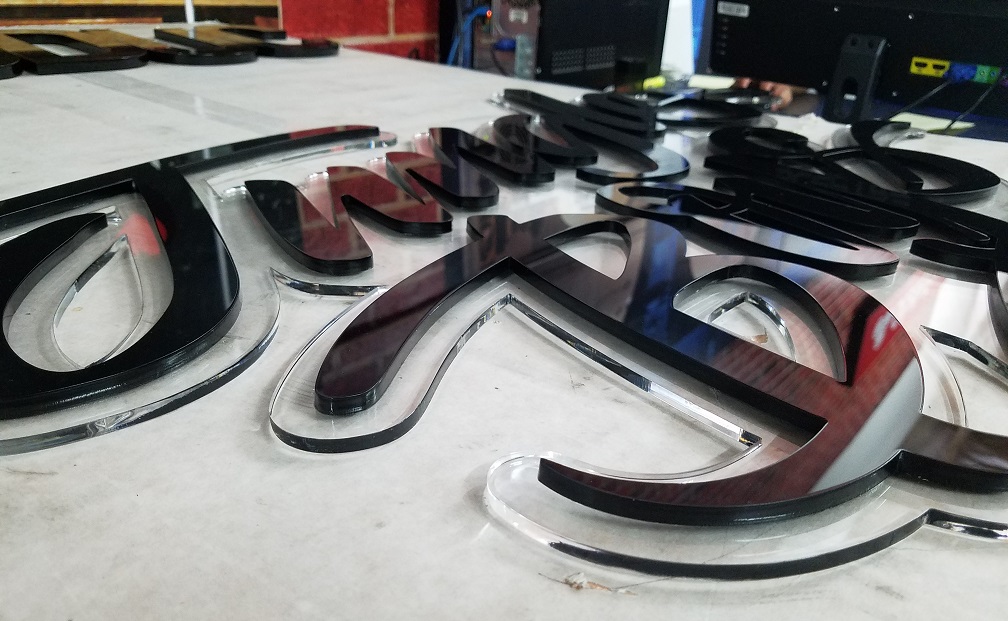 An acrylic sign can also utilize other materials. We can use metal, such as aluminum or stainless steal, over an acrylic base. This can save weight.  Or we can integrate lighting systems to create a really eye-catching illuminated sign.
Whether it's for an indoor lobby sign or an outdoor monument sign, acrylic is our go-to material. The possibilities are endless!
So, interested in an acrylic sign of your own? Contact our San Fernando-based sign company for inquiries!