A purveyor of captivating carpets deserves similarly striking signage. For Tufenkian Artisan Carpets we painted their exterior wall white, painted a red square and then installed laser cut white acrylic letters.
Get Great Visibility with Acrylic Letters in Your Storefront Signs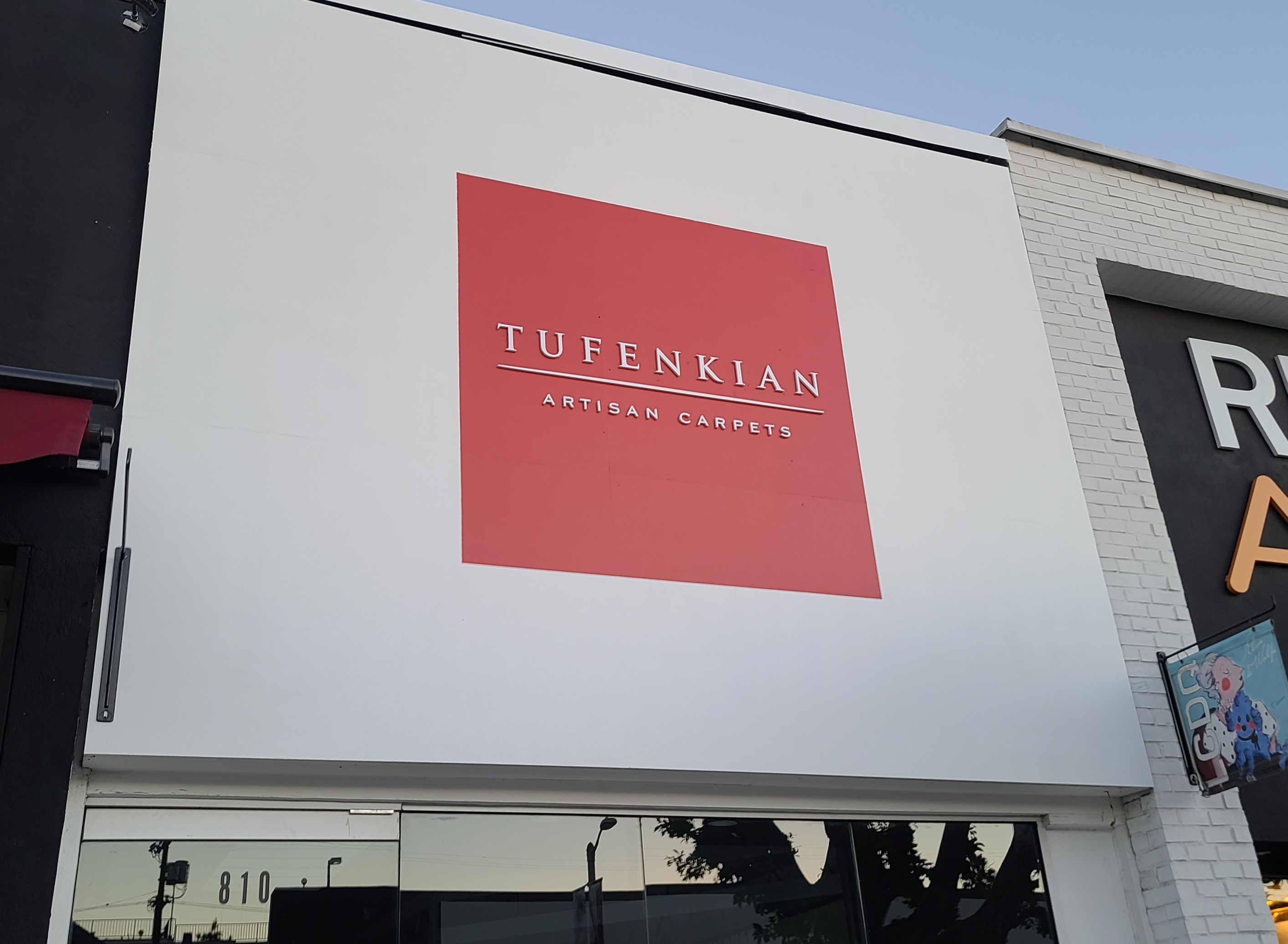 Spell out your brand name boldly with acrylic lettering. Going big is always a good idea for storefront signs. This way, no one can miss your business and it will stand out from the rest. Plus, when it is designed stylishly and aesthetically pleasing, it will also be memorable. More customers will be attracted by such signage.
In the case of Tufenkian, we gave the area surrounding the sign itself a bright red paint job to make it even more striking. Ensuring that the adjacent areas must also match the display itself is also part of proper sign making and sign installation.
Be sure you get the most visible and eye-catching sign possible. Your trusted Los Angeles sign maker offers free sign quotes. Contact Premium Sign Solutions. Southern California Sign Company based in San Fernando Valley.
About the Client
Tufenkian Carpets Los Angeles offers a grad selection of the finest handmade Tibetan, Indian and Armenian rugs.