Prestigious firms need signage that reflect the caliber of their legal services and their reputation. Such as this office lobby sign for Fidelity National Law Group's Los Angeles location. This office sign is composed of laser cut black acrylic letters with brushed metal faces. It will give their workplace a truly distinguished look. 
Office Lobby Sign Package for Prestigious Law Firms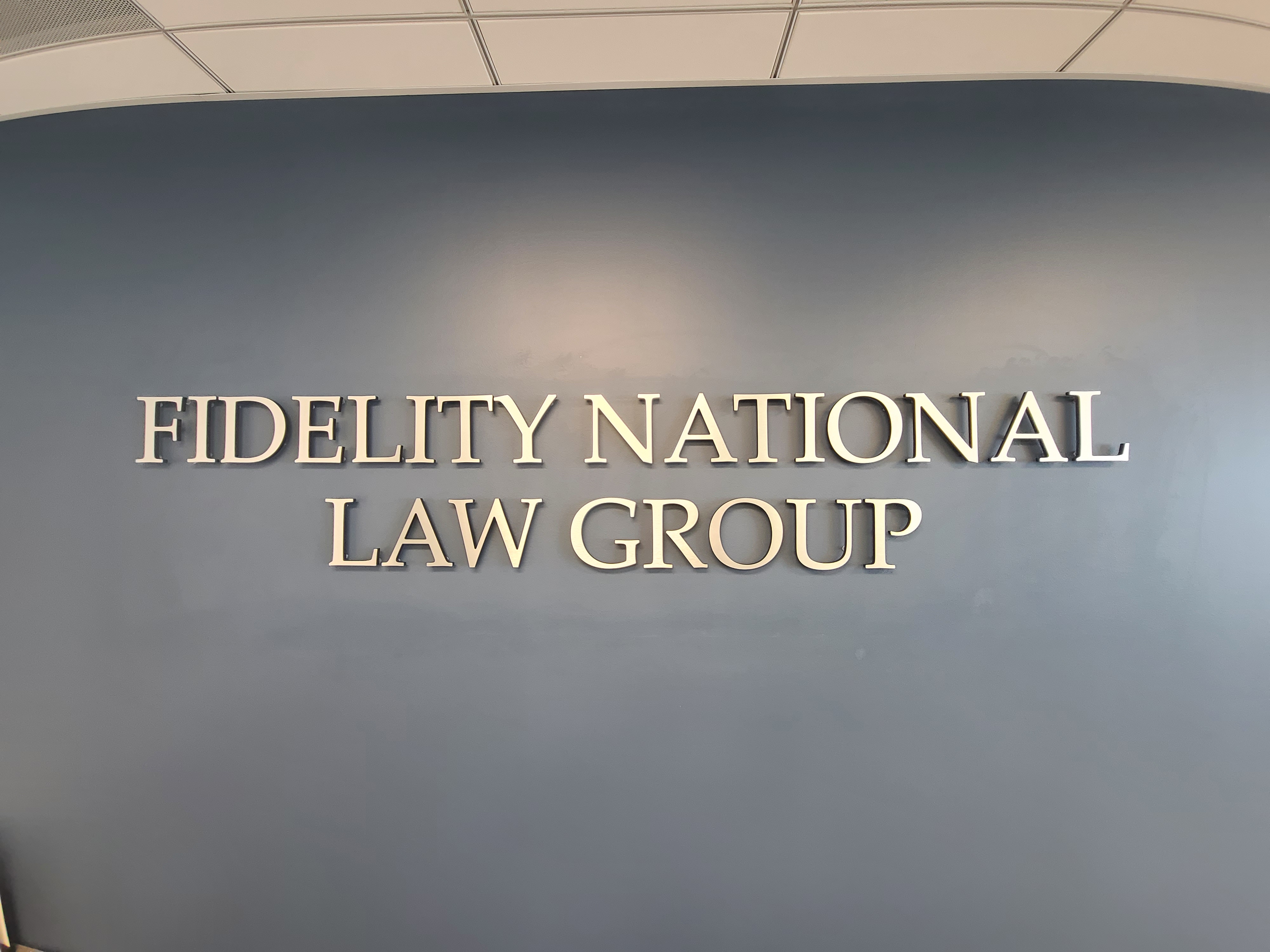 Legal practices must have a visually impressive centerpiece for their lobbies and reception areas. A gleaming lobby sign is a surefire way to convey the caliber of your firm's services to potential clients. At the same time, this will also boost the morale of the legal team. Now they have a slick sign that represents them and their firm. Such signs are perfect for photo ops too.
As part of a broader sign package for the entire firm, a lobby sign can be accompanied with signage for conference rooms, halls, individual offices and more. This is not just restricted to indoor signs, outdoor signs can also be included to fully decorate the building's exterior. By having the complete package sign-wise, a firm can make itself stand out from its competitors.
Need interior signs for your firm or office?  Get a free sign quote from your trusted Los Angeles sign maker. Contact Premium Sign Solutions. Southern California Sign Company based in Tarzana.
About the Client
Fidelity National Law Group provides title insurance and settlement services to the real estate and mortgage industries.