Our sign package for JB Wholesale Roofing & Building Supplies includes more maxmetal outdoor signs, this time for their Riverside branch. These include a building sign and directional pole signs to make their brand more prominent and provide information to visitors, customers, staff and delivery crews. 
Deck Out Your Company's Branches with a Building Sign Package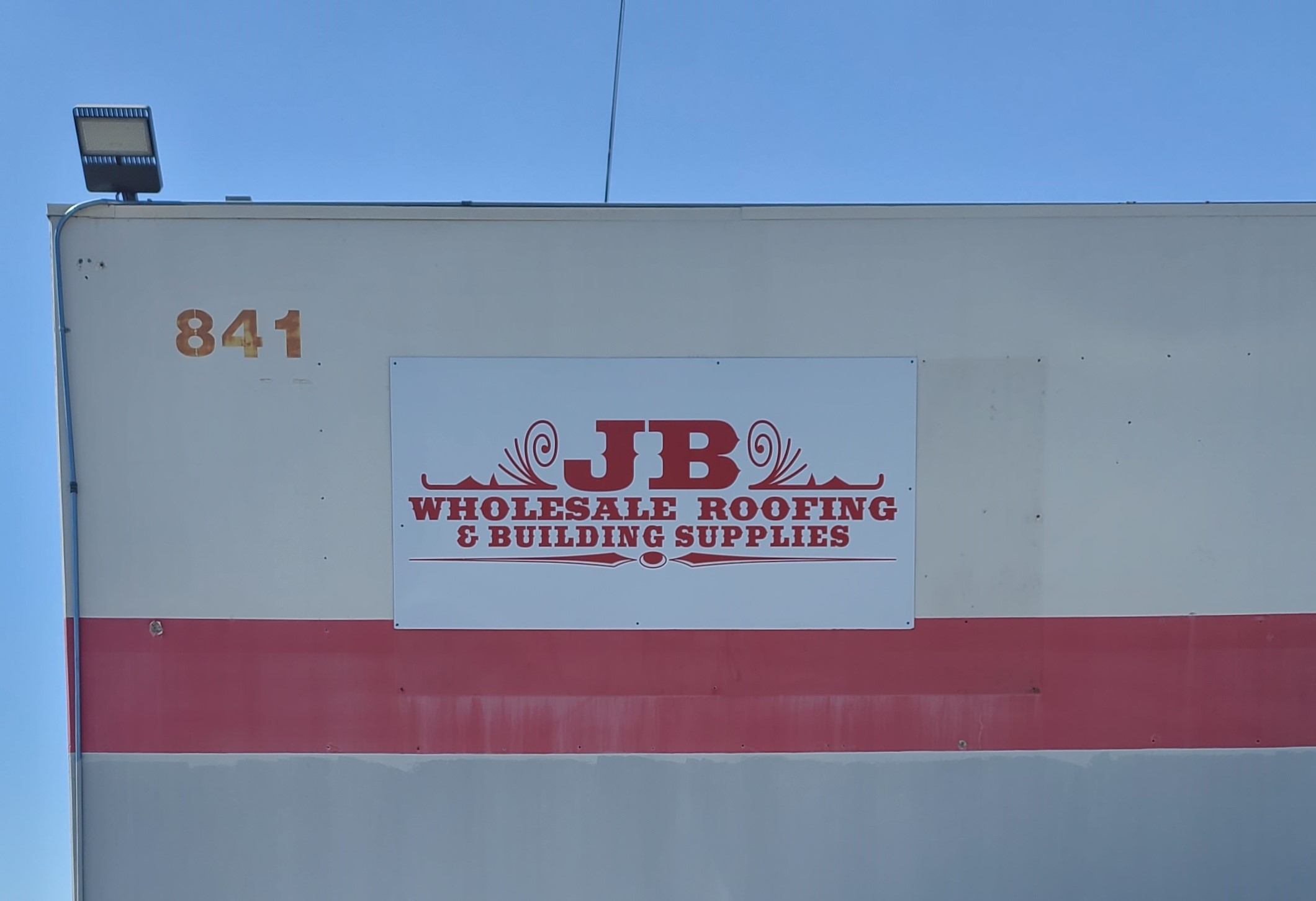 If your business has multiple locations, then they all need an equal amount of signage to ensure that they will be visible to customers, stand out from the rest of the competition, and match one another's aesthetics and style. Consistent signage appearance will ensure your business' branding is instantly recognizable no matter which locations your customers are visiting. The sign package we provided for JB Wholesale is a great example of how our uniform signage can decorate many locations, sprucing them up and transforming them.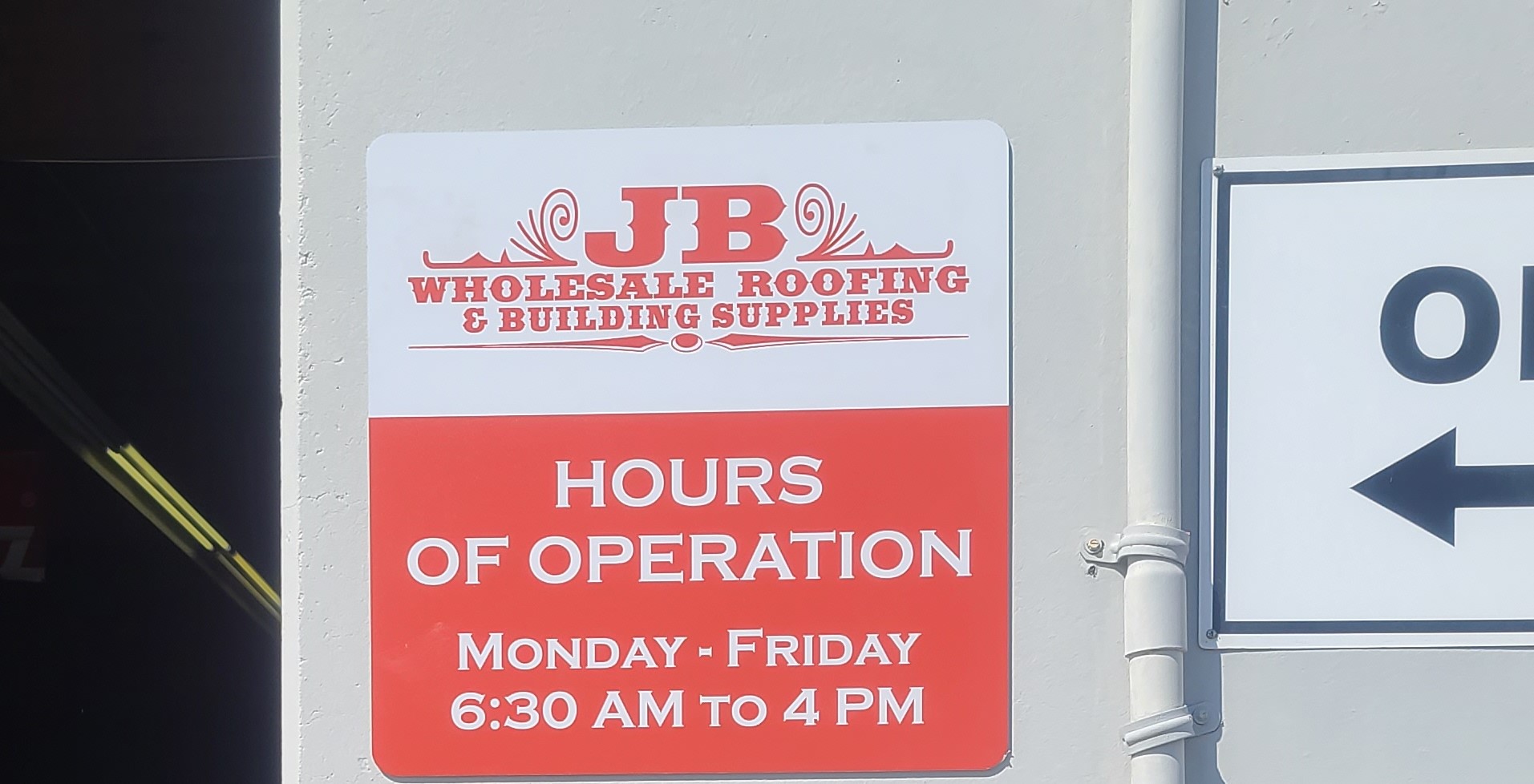 A sign package is a cost effective way to quickly ensure all locations are on point in terms of branding and appearance. Particularly previously undecorated branches, warehouses, storage and supply areas, and depots. So that they will be attractive to potential customers. For a comprehensive sign package, reach out to your trusted sign makers in Los Angeles. Contact Premium Sign Solutions. Southern California Sign Company based in Pomona.
About the Client
JB Wholesale Roofing is an independently-owned and family-managed customer-focused business competing with national suppliers throughout Southern California.