More office signage for the Woodland Hills property management company, this time a bullpen acrylic lobby sign. Jones and Jones is displaying their brand proudly in the trenches where all the high stakes corporate action happens!
Boost Troops' Morale with a Bullpen Acrylic Lobby Sign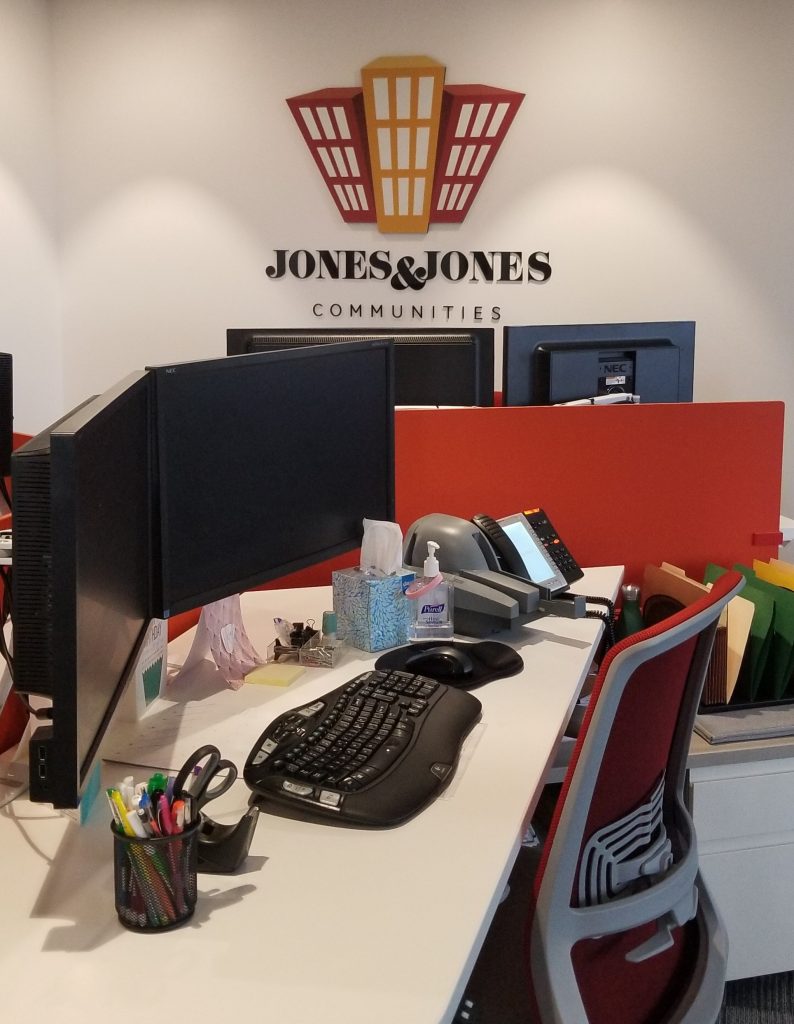 The office is where your company's troops go to war day in and day out. The trenches roar with the tapping of keyboards. Amidst the din of battle they speak loudly into their microphones, giving orders, barking coordinates, asking for support, and accept the unconditional surrender of those on the other side. So it is only appropriate for signage to rally them, like the waving banners of Roman legions and Japanese samurai. That is why a lobby sign is great for workplace morale, it shows the workers what they are toiling for, the brand that they are part of, that they bring to life with their hard work.
This is the sign they see every day as they prepare to enter the fray and as they return from the front lines. Just as signage impresses customers and conveys to them that a business has its affairs in order, likewise for employees a workplace that is visually appealing shows that the company cares. They aren't just toiling in some dank corner or some anonymous cubicle. It shows that the company maintains its facilities and is proud to have its brand there.  So it compliments all the other company-provided amenities, which come together to improve the workplace mood and atmosphere.
These little touches count! Contact Premium Sign Solutions.  Southern California Sign Company based in Tarzana.
About the Client
Jones & Jones operates thousands of units in 38 buildings across Los Angeles, San Fernando Valley and Ventura County.