Here is the thrilling conclusion of our projects with Blue California. Part 3 consists of a channel lettering set in Monterey Park. Now The Look is complete. The insurance agency looks impressive and can catch the eye from quite a distance!
Complete The Look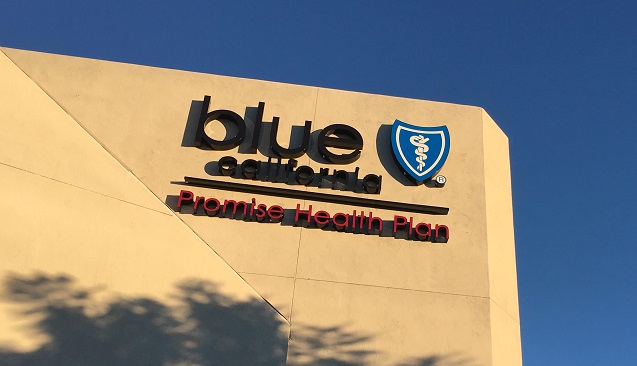 Does your building look a bit bare? Need something extra for your establishment, to make it stand out more? Then consider a building sign or two. A channel lettering set is a perfect centerpiece for your exterior. And with illuminated features it can be seen 24/7 from quite a distance.
Think of what your business needs. Ask us and we can help, too. For inquiries contact our Tarzana-based sign company.
About the Client
Blue Shield California offers access to a wide variety of doctors, specialists and hospitals to help clients find care wherever they are. Their PPO, HMO, dental and vision networks are among the state's largest.