The channel letters entrance sign we fabricated and installed for A Perfect 10 Salon in Encino. With this, their storefront will be more eye catching and attractive to potential customers.
Channel Letters for Salon Signs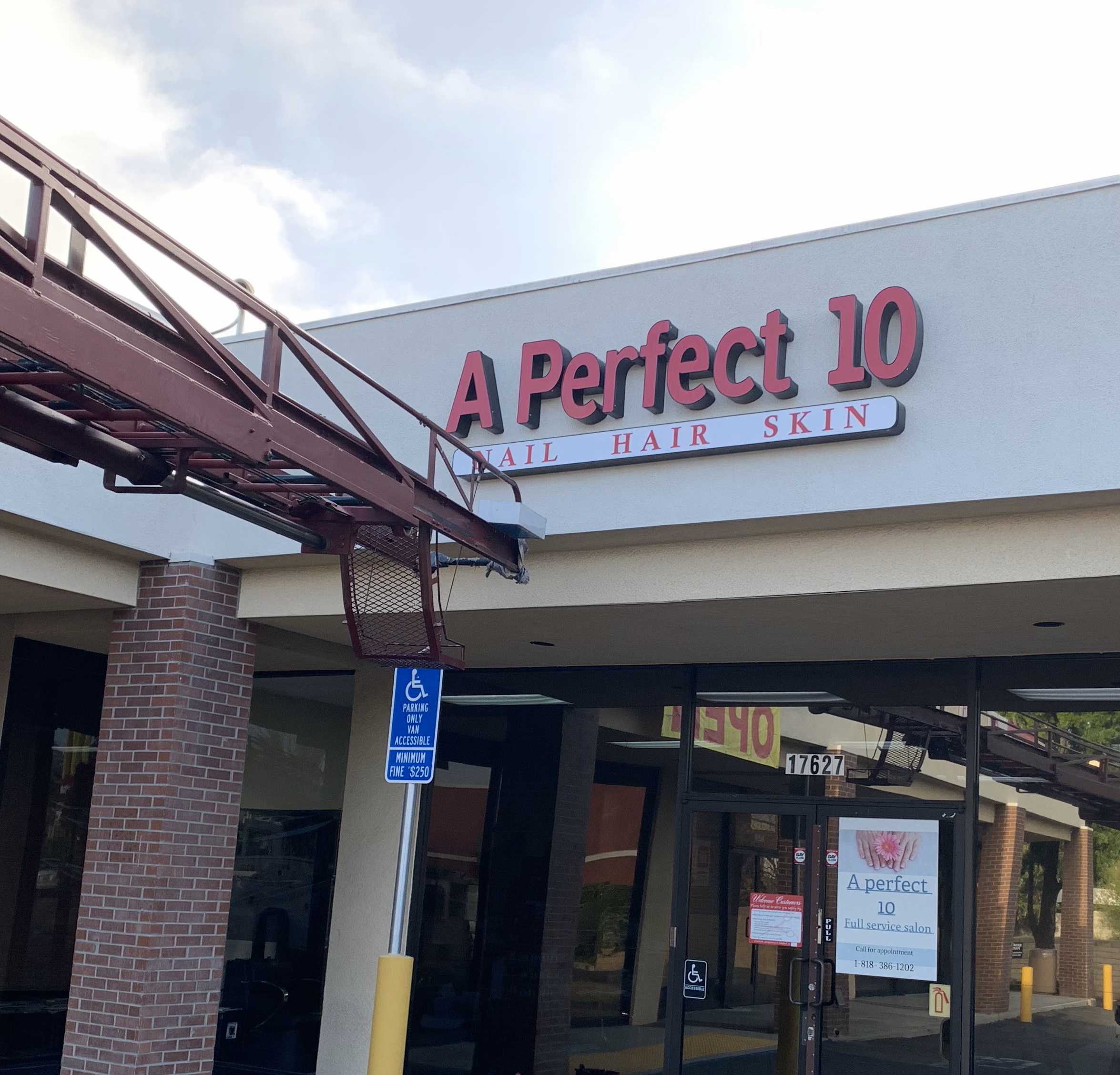 Salons beautify people and as such their signage must complement the services they offer. So their signs have to be visually impressive and aesthetically pleasing in order to not just draw attention but also convince potential customers. With a high quality sign, the establishment will stand out and convey confidence in their facilities, their staff and the caliber of services they offer. This will help impress and help onlookers make up their minds. Moreover, an outstanding sign will be a part of the overall customer experience, helping make it more memorable. They will remember the brand thanks to the visibility of the signage and because of this repeat customers will be more likely.
Go for high quality storefront signs to enhance your establishment!
Contact Premium Sign Solutions. Southern California Sign Company based in San Fernando Valley.
About the Client
A Perfect 10 Salon is a full service beauty salon providing skin, nail, hair and beauty treatments in Encino.