A medical clinic should look impressive to patients the second they walk past its doors. And that's just what Metropolis Dermatology's clinic lobby sign does. So the sign serves a dual purpose by making the establishment look absolutely top notch, thus instilling confidence in patients. Looks are important in the skincare field, after all.
Clinic Signs Make a Difference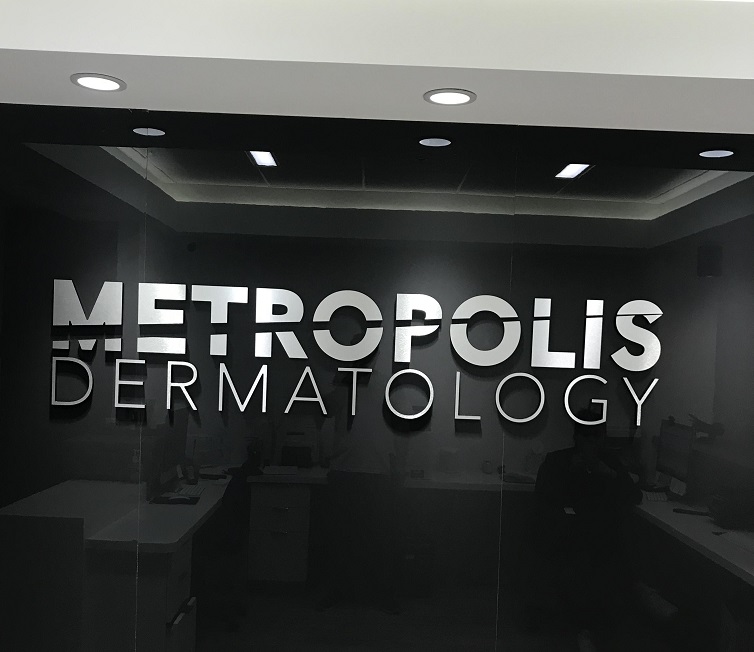 Such facilities must present a professional and welcoming environment. With a clinic lobby sign, a reception area has a centerpiece that conveys brand identity. In turn, this shows patients the quality of care they can expect. Likewise, this matters a lot for skincare clinics that provide restorative treatments that make patients look and feel extraordinary. So a quality sign clearly contributes to making this experience a pleasant and memorable one.
Need signage for your clinic? Contact our San Fernando-based sign company for inquiries.
About the Client
Metropolis Dermatology is a clinic providing comprehensive skincare while embodying downtown LA's rare youthful urban energy. They do this with their premium service, advanced medical expertise and state of the art technologies and equipment. So the clinic's patients are also treated to a memorable and extraordinary experience.