More dimensional letter signage for Palisades Gas N Wash. This time, the gas station sign spells out their custom detailing services. This visible display will help attract more customers, particularly those who want their cars looking immaculate.
Advertise Services with a Dimensional Letters Gas Station Sign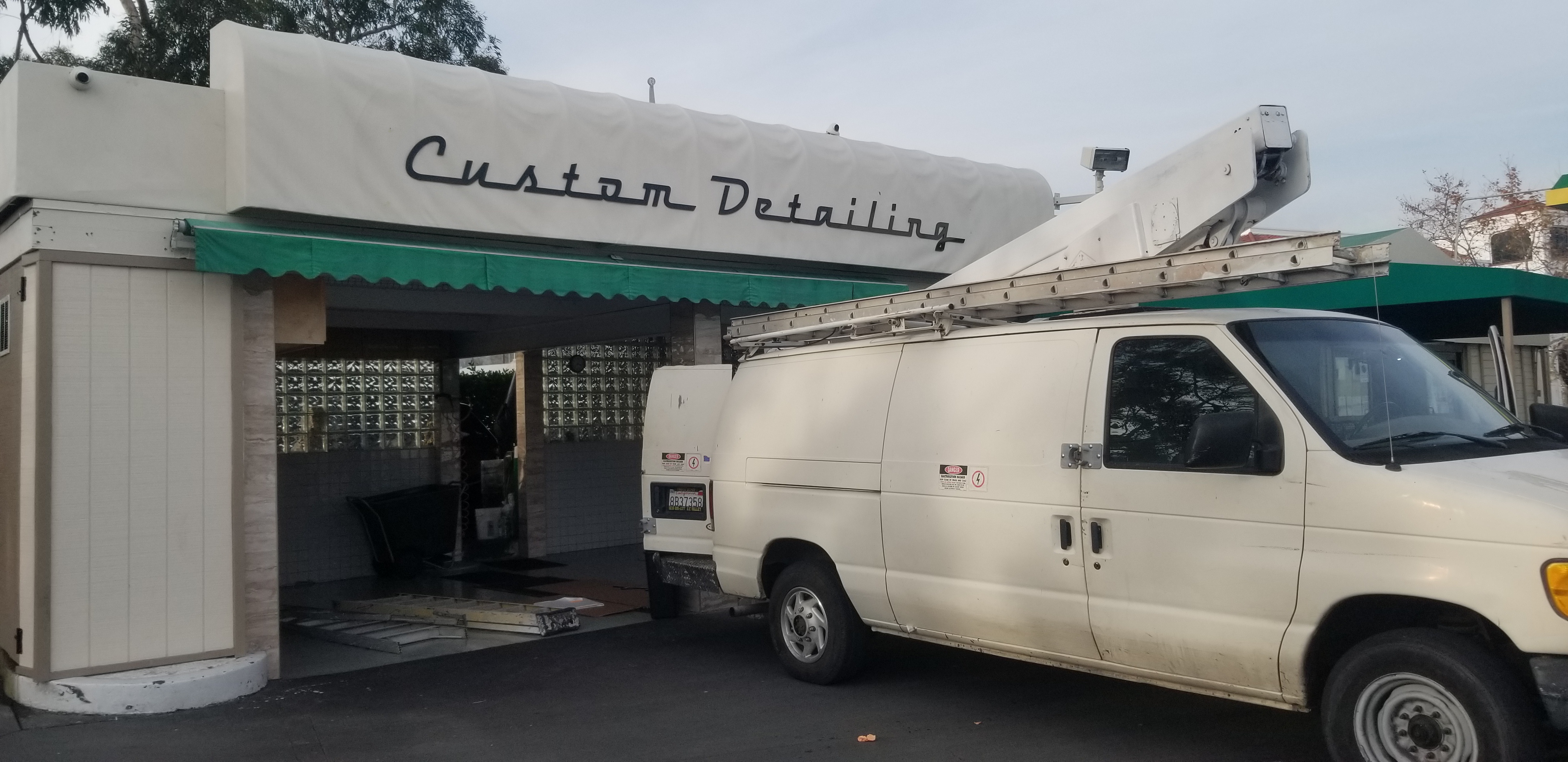 Businesses naturally want to sell their services to the most number of customers. And on the flipside, customers will naturally look out for particular products or services they need. Or they might not yet know that they need it until they later realize it. So the job of signage is to connect these brands with their customers. That is why quality manufacturing, high-grade materials, visually appealing and eye-catching design, as well as high visibility locations are crucial parts of sign-making. So if you have a product or service you want to promote, use quality signs!
Dimensional letters are excellent for these purposes as they are durable but can be designed to be aesthetically pleasing. For example, Gas N Wash's letters are in a classy script, which will make them stand out. The font they are using has a classic look to it too, matching the style of the rest of their establishment and overall brand. It also marks the part of their gas station where the custom detailing service is done. Moreover, it is also consistent with the rest of the signs we fabricated and installed as part of their dimensional letters sign package.
Need dimensional letters, storefront signs or larger and comprehensive sign packages? Contact Premium Sign Solutions. Southern California Sign Company based in Tarzana.
About the Client
Conserv Fuel offers fuel, diesel, car wash and auto detailing. Hours change seasonally. 100% hand car wash.