These are the custom dimensional letters sign made for Palisades Gas N Wash located at Conserv Fuel in the Pacific Palisades. Want to make your location stand out? Quality signage is a must!
Dimensional Letters Storefront Signs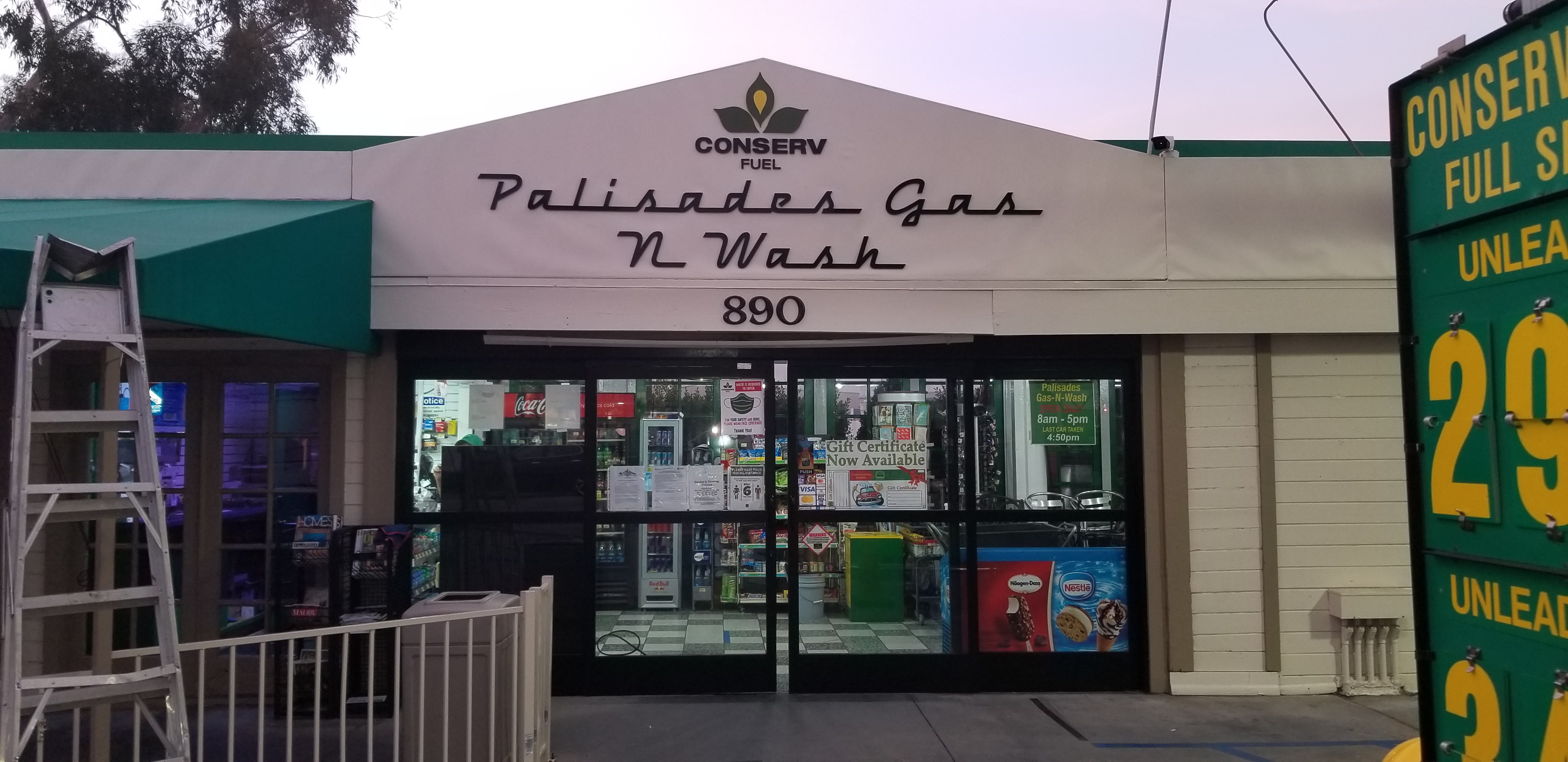 Whether you are running a store, a restaurant or a gas station and car wash business, signage will help your establishment gain visibility. And with this, more potential customers will notice your business, increasing traffic that in turn generates the returns you need. Signs are a great investment. Particularly for businesses like Gas N Wash. Potential customers who are driving nearby will see their prominent gas station signage and realize that they need to gas up or that their ride could use a car wash.
Thanks to the car wash sign, they know where to go and will do so. And since the display is well-designed, the branding will be more memorable. Customers will remember the experience and will be more likely to return compared to places with nondescript or unmemorable signage. Plus, as an outdoor sign, material quality matters as weather and wear and tear will take its toll on these displays. Want long-lasting quality signage? Go for products made by seasoned sign makers.
Need storefront signs for your business? Or a more comprehensive sign package for your establishment to meet all your branding needs? Contact Premium Sign Solutions. Southern California Sign Company based in San Fernando Valley.
About the Client
Conserv Fuel offers fuel, diesel, car wash and auto detailing. Hours change seasonally. 100% hand car wash.