This lobby sign project included prismatic background wallpaper, moss backer and metal dimensional lettering. So now TigerConnect's Santa Monica office looks complete!
Complete Your Lobby with A Background Wallpaper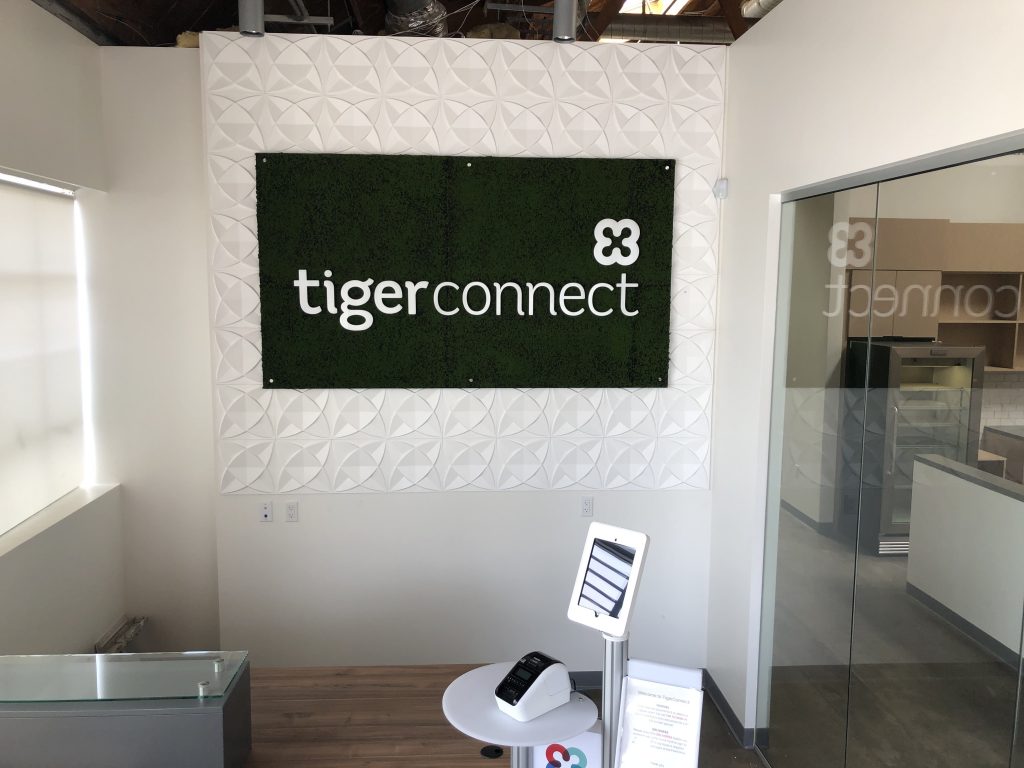 So you have your lobby sign, the centerpiece of your office's reception area. But what about the rest of the space? Perhaps the surfaces are a bit bare or featureless? So give it some extra decoration with wallpapers. These can be designed and color coded to match or compliment your lobby sign. As well as the rest of the business' branding and the office's general aesthetic. So when they all come together, the overall effect will be amplified. Your branding, business identity, signage and office appearance will cohere and definitely translate to an impressive sight for clients. It will also make the workplace all the better for the employees.
Complete your office's look! Go for a sign package so that you can be assured with the uniform quality and aesthetic consistency of your various signs and wallpapers. At the same time, you will have a concrete schedule of when these will be installed. Contact Premium Sign Solutions.  Southern California Sign Company based in San Fernando Valley.
About the Client
TigerConnect provides advanced operations platforms that create radical improvements in healthcare delivery.