This is the lobby sign we made for LA Financial's office. In a bustling workplace like this, it helps to have a centerpiece to signify the company's brand. So it shows that the team is in it together. And visiting customers will also see the brand's identity evident in both the workplace and the workforce.
Emphasize Brand Identity with a Lobby Sign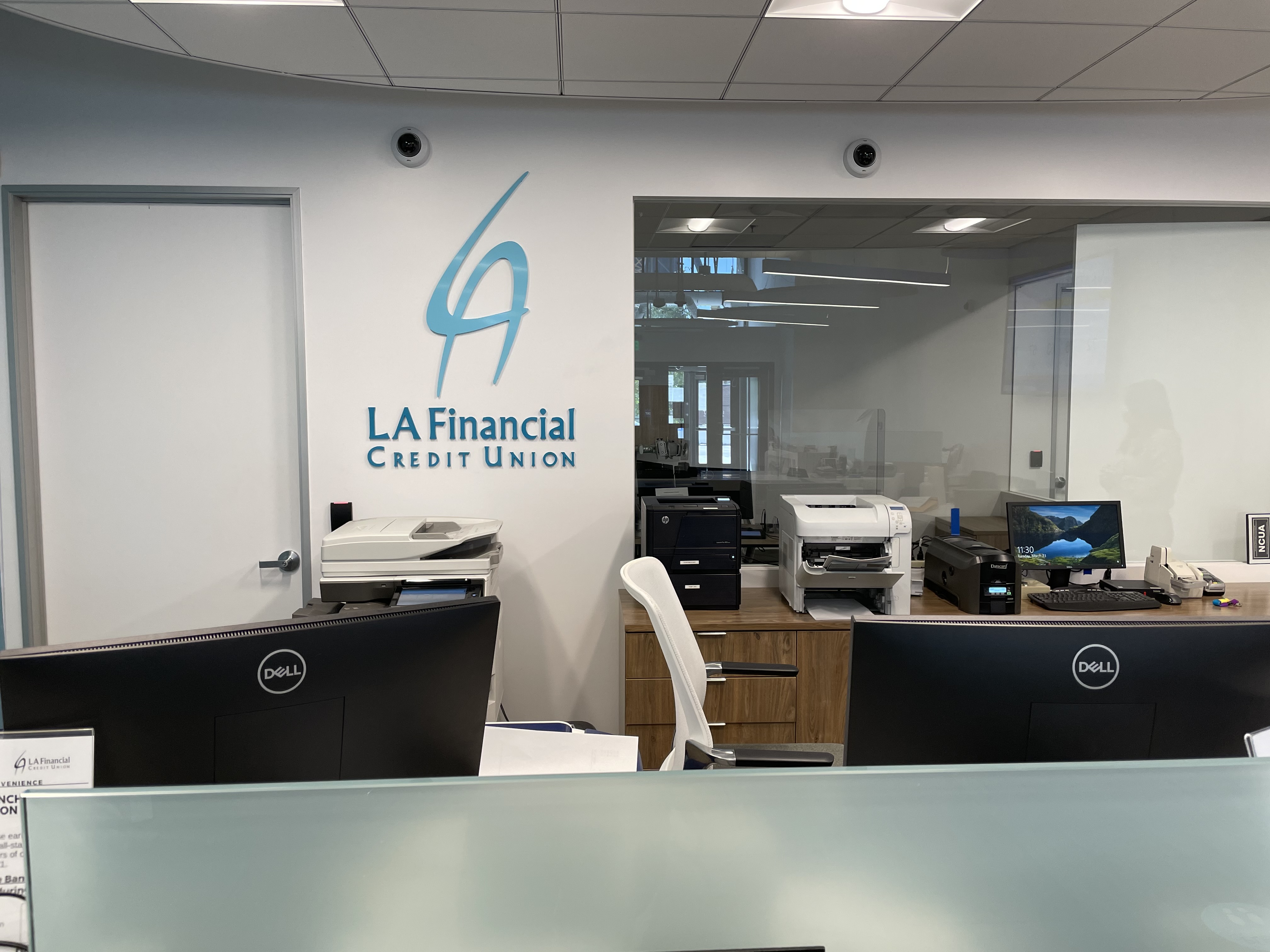 Without signage, spaces become bland and featureless. And an undecorated workplace will have a negative effect on team morale. So office signs are a definite must. A lobby sign is the centerpiece, the most prominent signage in the reception area. This is what employees will see as they enter the office. Likewise for guests and customers visiting and making their transactions. With this sign, the company's brand will be all the more memorable. The office will look more pleasant. And team morale will be improved.
Plus, as part of a greater sign package, with conference room signs, directory signs, door signage and more, the branding will be further amplified. A complete set of interior signage is a must have. After all, if the establishment is already decked out with exterior signs, then its indoor signs must match.
Balance out your signage with a complete set. Contact Premium Sign Solutions. Southern California Sign Company based in Tarzana.
About the Client
LA Financial Credit Union began in the 1930s after the Great Depression with the principle of people helping people. Since then the organization has grown while staying true to its roots.