Passerbys need to know if you have apartments for rent!  This is a recent post and panel sign we installed for the Martel Regency Island Apartments in Los Angeles. With it, they can display really important information – namely if there are still units available!
Click here to see how this apartment sign was previously a work in progress.
Advertise and Inform with a Post and Panel Sign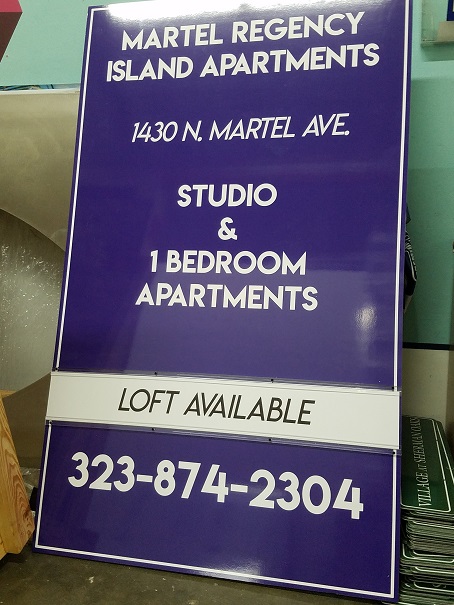 Got a sale coming? Or other special events and promos? Inform potential customers of these developments using a post and panel sign.
This type of sign has to be functional in terms of visibility and comprehensibility. So passersby can see it and get the details. As an exterior sign, it also has to be durable so that the establishment and its services, or apartments, will likewise appear reliable and well-made. On the other hand, a rickety sign will cast doubt on the establishment and its products.
High quality, durable and visible signage is vital for promoting a brand. Need such an outdoor sign for your business or organization? For inquiries, contact our San Fernando-based sign company.