Oh boy, it's been busy. Our San Fernando-based sign company's got a whole bunch of work in progress business signs coming this week. Here's a preview of what we've been up to: acrylic, metallic and wood. Variety is the spice of life! 
Metal Directory Signs
The featured image shows the metal directory signage we're making for a property manager. They are sleek and impressive while functional, displaying tenant information very visibly.
Wood Business Sign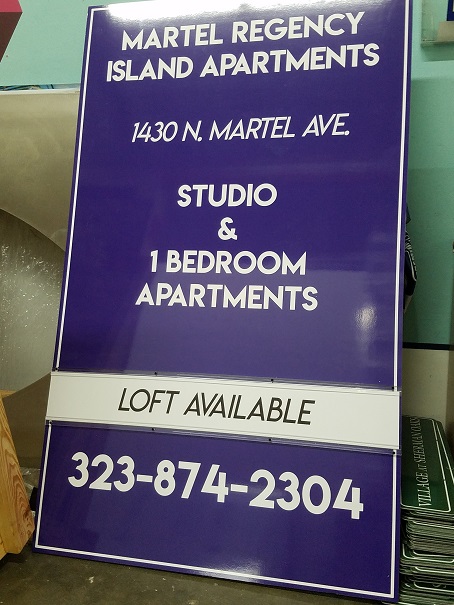 An old fashioned wooden sign board. This exterior apartment sign advertises an available loft and provides pertinent details.
Acrylic Plaques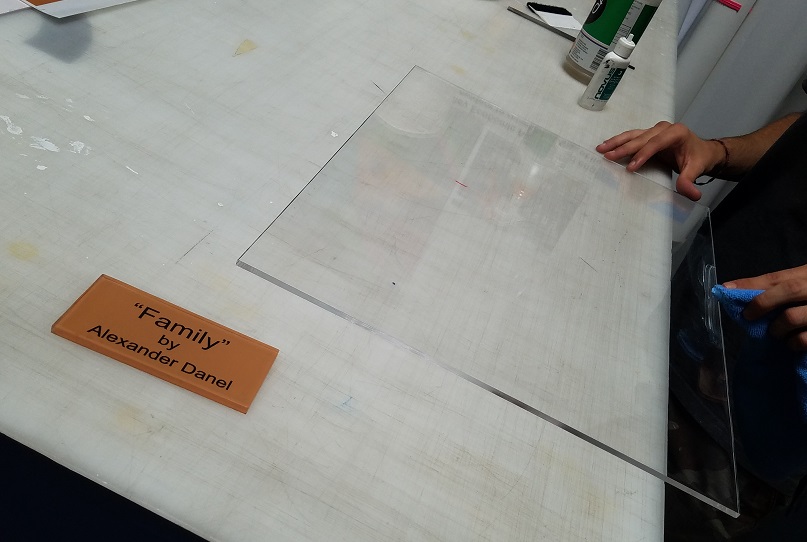 A clear acrylic panel, as transparent as glass, along with a plaque displaying information. This is a frame for someone's work of art.
These are just examples of the signage we can provide. As you can see, we're quite capable of fabricating and installing signs of all types and styles. Need some yourself? Inquire now and give us the specifications of the sign you're looking for.