This is part of a business sign package for Cinnabon in the Del Amo Mall in Torrance in partnership with TubeArt. The package includes 2 sets for channel letters. Cinnabon, because life needs frosting.
Make Your Brand More Prominent with a Business Sign Package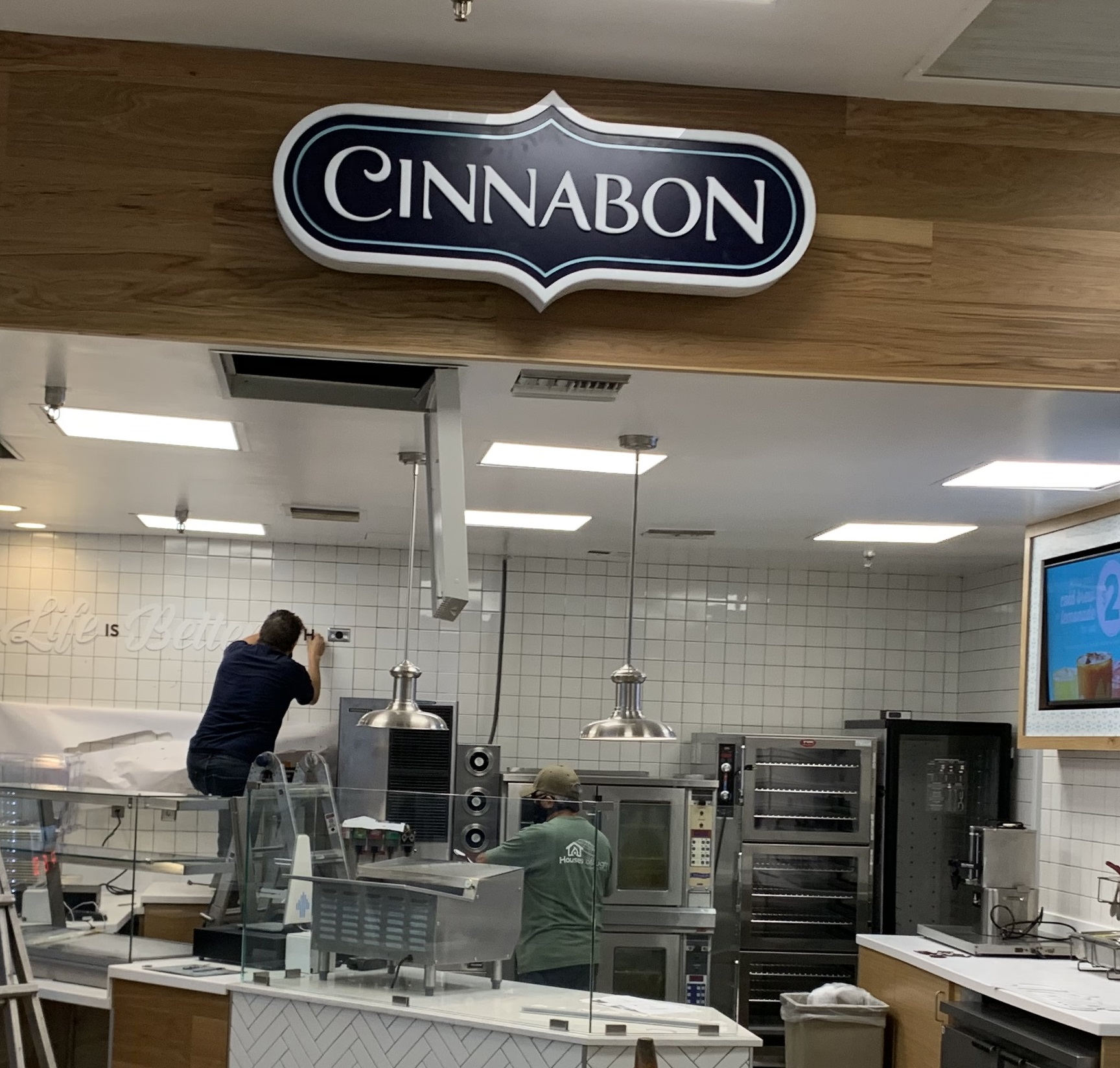 A beloved brand like Cinnabon must convey its branding to draw in customers craving for their delectable dishes. And the same goes for any business that has to promote its products and services. Signage like storefront channel letters are ideal for catching eyes. Likewise, illuminated signage increases visibility and recognizability. So it is a feature that should be considered, whether for indoor purposes or outdoor displays.
Moreover, in spaces with lots of competition such as malls, visually striking and prominent indoor signage are a must. So don't skimp out on interior signage. And in the case of restaurants or bakeries like Cinnabon, the welcoming sight of the signage will come with the aroma of their pastries.
Operating multiple establishments? Opt for a sign package that will amplify the effect of your branding. The consistency of the signs, visually as well as in terms of material quality, will elevate your brand. People will see that this business… means business. The caliber of signage will also suggest the caliber of the products or services being offered. Or the deliciousness of the pastries being served. And that's why they will be drawn in. So you can say quality signage convey assurance and confidence.
Convince customers with signage. Show that your brand stands out from the rest. Don't settle for half-measures when it comes to visually representing and symbolizing your business. Choose the package that best suits your establishment. Contact Premium Sign Solutions. Southern California Sign Company based in San Fernando Valley.
About the Client
Cinnabon is everyone's favorite restaurant chain offering delicious cinnamon rolls and other baked goods.