The second set of front lit channel letters we fabricated and installed for BeverlyCare. This is part of the channel letters sign package for their Montebello location at the Kelpien Center. This gives the not-for-profit clinic added visibility, allowing them to reach more potential patients.
Get a Bigger Audience with a Channel Letters Sign Package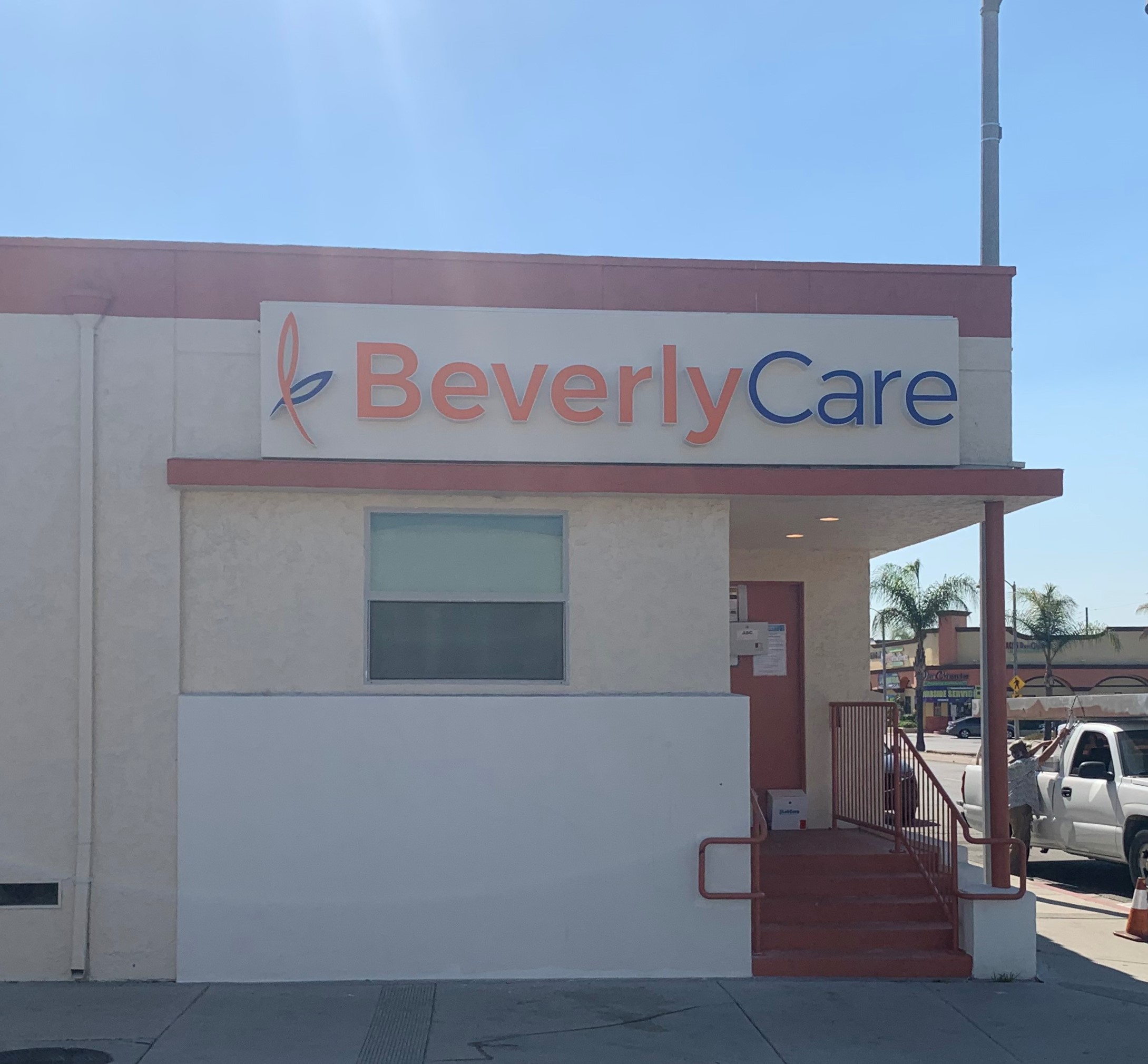 Need to reach a wider audience? Whether it's for business or for not-for-profit healthcare like in BerverlyCare's case, signage can help broaden a brand's reach. Thanks to this, more people can access the brand's products or services – including vital medical treatment.
Channel letters help transform buildings, making them more prominent. Additionally, these front lit channel letters are visible day in and day out from further away. In the case of illuminated signs, the quality of manufacturing is even more important, because flickering or malfunctioning lights will have a negative impact, potentially sending the wrong message regarding the brand's products or services. Outdoor signs are subjected to wear and tear as well as harsh weather, so they must be built to last.
With a sign package from a reputable sign company in Los Angeles, sign durability is assured along with consistency. Your exterior signs and indoor signs will have uniform quality and appearance, which is crucial for brands with multiple locations.
Looking for quality building signs? Contact Premium Sign Solutions.  Southern California Sign Company based in Tarzana.
About the Client
BeverlyCare is an independent not-for-profit community clinics network providing high quality and accessible medical care to the communities it serves.