It's that time of the year again! Namely the annual changeout of the donor plaques at Temple Judea's dedication wall. With this update for their commemorative wall sign, new contributors can be acknowledged by the temple and the community.
Recognize Excellence with a Commemorative Wall Sign Package
Whether it is for acknowledging donors, congratulating team achievements or awarding employees of the month and such, commemorative signage can boost the morale of organizations and bring communities together. Signs can do more than promote branding, they can also celebrate the accomplishments of distinguished individuals, show gratitude to generous patrons, and give people a sense of appreciation for these acts of kindness or outstanding feats.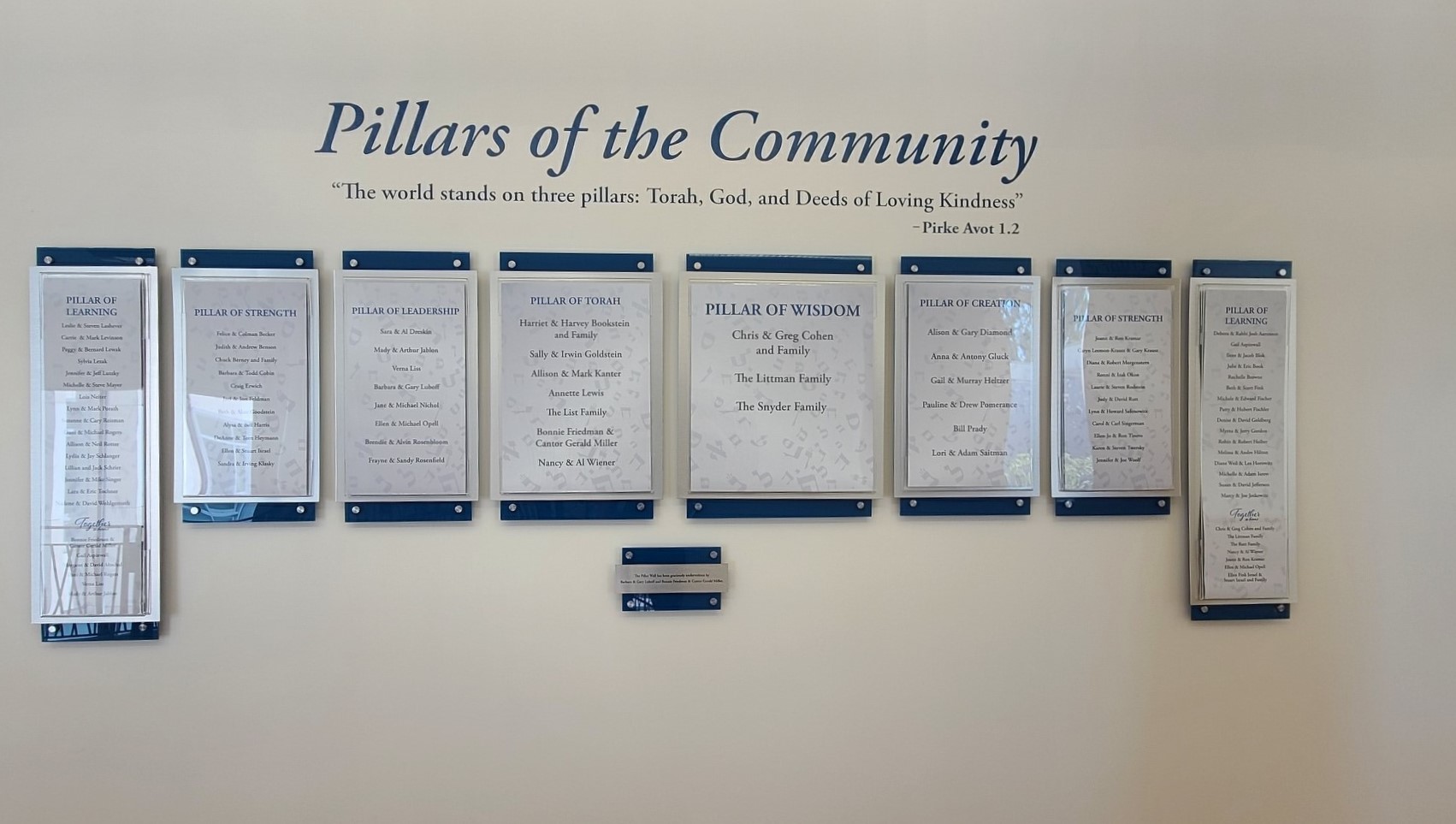 By highlighting such examples and exemplars, those who see these signs may be inspired by them. Likewise, displaying messages of thanks is the least that can be done for those who are featured. It shows that the community appreciates and remembers their efforts. All in all, this brings the community together and helps enshrine positive contributions.
Contact Premium Sign Solutions.  Southern California Sign Company based in San Fernando Valley.
About the Client
Temple Judea embodies a vibrant Jewish community. It provides an array of quality religious programs aimed that enrich people's lives by bringing them into the synagogue community.