A real-estate firm should have its office signage on point, as the quality of their sign will suggest the quality of their properties. With this acrylic panel lobby sign for their Downtown Los Angeles office, GoodLife Housing will definitely impress those visiting their workplace.
Make an Impression with an Acrylic Panel Lobby Sign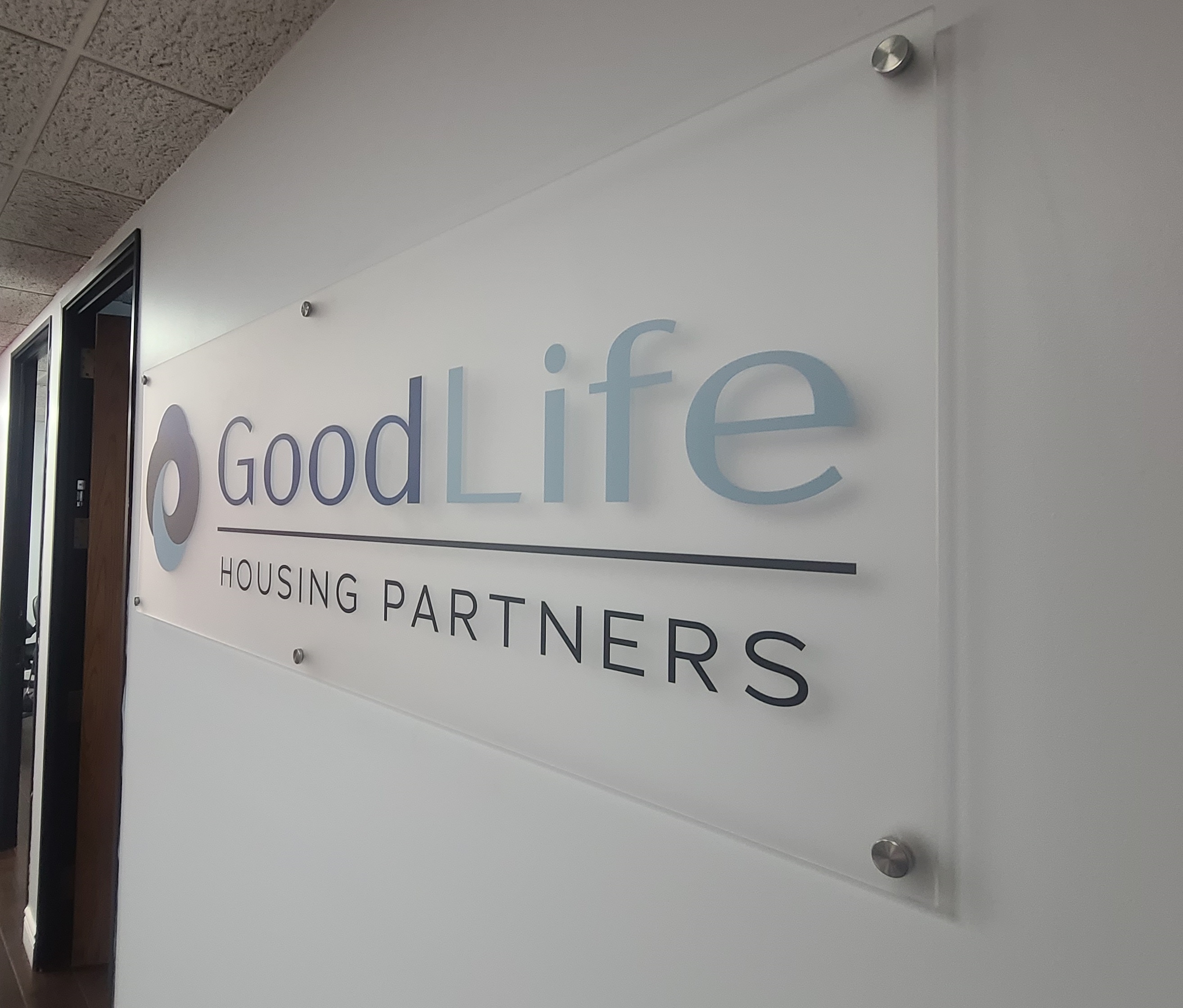 Prestigious real-estate firms that operate numerous properties should have signage that conveys the quality of their apartments, condominiums and housing units. This should be part of their brand's identity, to be projected for all to see – investors, customers and tenants, and their own workforces. So for the offices of property management companies, exceptional lobby signs are a must.
With a lobby sign package, companies with numerous branches will have their spaces decorated with consistent signage that are uniform in appearance and in quality – both in the materials used and in their fabrication. So visitors, customers, tenants and the like will see that all the firm's properties and establishments have matching standards. This will tell them that the brand is dependable and that they can count on the same quality in all of their units and properties.
Ensure your office is properly decorated with signage.  Contact Premium Sign Solutions.  Southern California Sign Company based in San Fernando Valley.
About the Client
GoodLife Housing Partners is a real estate investment company focused on the student housing and workforce apartment sector in the West Coast, based in Downtown Los Angeles.