Part of a large office sign package we did for Jones and Jones that we will further document through this month. This is the acrylic conference room lobby sign we fabricated and installed in the company's Wooland Hills office conference room.
Make Meetings Memorable with a Conference Room Lobby Sign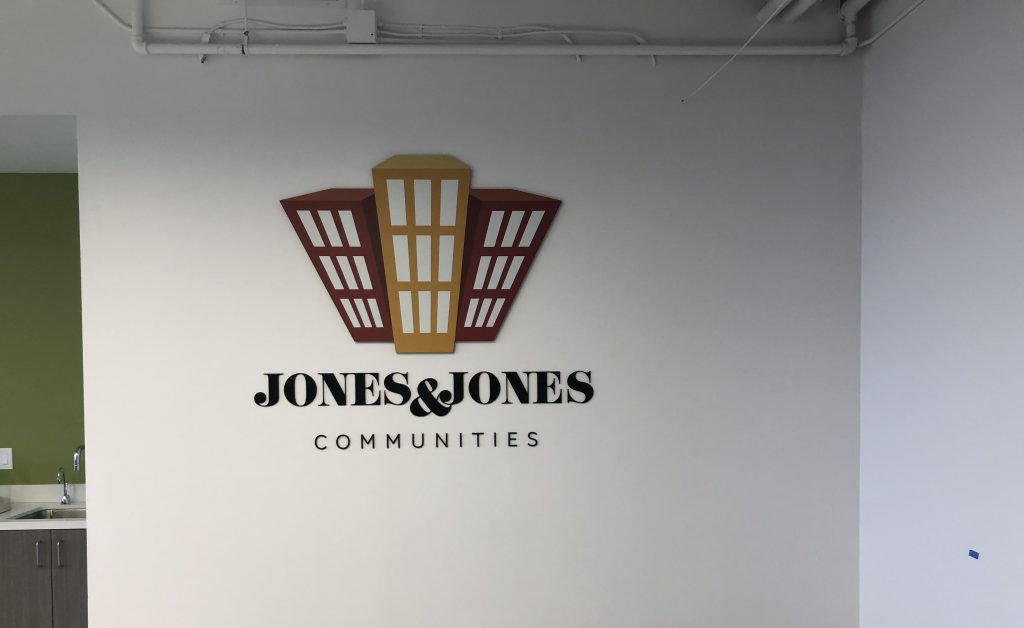 So you are having a meeting and the space looks bland and featureless. Just like the speech and the PowerPoint presentation.  It might as well be a slumber party, right?
Well, this can be remedied by enhancing the environment. At the very least, when the slides roll by and the speaker drones on, your eyes can wander and see the lobby signage featuring the company branding prominently. So there will be something nicer to look at than another hour's worth of graphs and charts and corporate buzzwords.
More seriously, office signage helps cement the overall experience if you are having clients or customers over. It will help build up an impression, showing them that your brand has a lasting presence – precisely because the branding can be seen frequently. This shows your brand is confident. Likewise, it is a morale boost for the workforce as it represents the greater organization that they are part of. It reminds them of the role they play and what their efforts are contributing to.
Upgrade your office and meeting rooms with signage! Contact Premium Sign Solutions.  Southern California Sign Company based in San Fernando Valley.
About the Client
Jones & Jones operates thousands of units in 38 buildings across Los Angeles, San Fernando Valley and Ventura County.