Captivating Window Graphics and Impressive Panel Sign for Valley Academy of Arts and Sciences
Looking for window graphics or a panel sign? Is your school or educational center feeling hidden, yearning to be discovered by fresh eyes? Are you searching for the perfect solution to showcase your identity and values? 
Key Takeaways Points 
Elevate your space with stunning window graphics and an 8×8 feet panel sign that leaves a lasting impression.

Collaborate with Premium Sign Solutions to craft signage reflecting your institution's style, values, and story.

FAQ: Window graphics and panel signs enhance aesthetics, are hassle-free to install, and make your institution stand out.

Choose the expertise of Los Angeles' leading signage maker, Premium Sign Solutions, to make your vision shine.

Transform your space, communicate excellence, and invite collaboration – Premium Sign Solutions is your partner for impactful signage.
Premium Sign Solutions is here to transform your space with our exceptional signage services, just like we did for Valley Academy of Arts and Sciences in Granada Hills.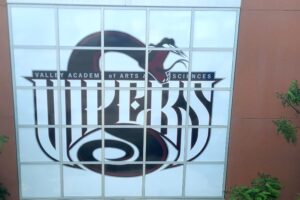 Collaborating with Valley Academy: The Power of Window Graphics and Panel Sign that Matches Style and Story
At Premium Sign Solutions, collaboration is at the core of our approach. When we worked with Valley Academy of Arts and Sciences, we took the time to understand their unique style, their story, and the passion driving their mission. 
We believe in the power of meaningful signage that reflects the essence of an institution. We craft signs that not only communicate but resonate with the heart of your purpose.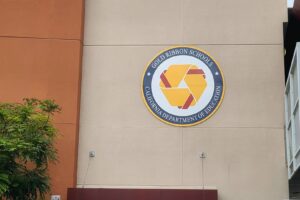 Designing the Perfect Signage: Unveiling the Window Graphics and Panel Sign
The centerpiece of our work for Valley Academy was their stunning panel sign. Standing tall at an impressive 8 feet by 8 feet, this Dibond panel sign  with a printed face is a masterpiece of modern branding. It captures attention from afar and leaves a lasting impression.
But that's not all. Our window graphics added an extra layer of charm to the academy. With an overall size of 182.25 inches high by 197.25 inches wide, each window was meticulously adorned with 3M IJ180Cv3 vinyl and 3M gloss laminate. These graphics not only enhance the aesthetics of the space but also tell a story, inviting passersby to peek into the world of Valley Academy.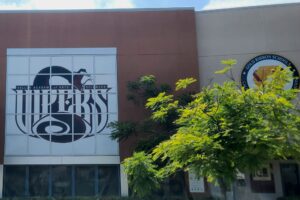 Frequently Asked Questions: Addressing Your Concerns
Why choose window graphics and panel signs?
These forms of exterior signage not only elevate the visual appeal of your institution but also serve as powerful branding tools, making a bold statement about your values and identity.
Is the installation process hassle-free?
Absolutely! We offer full-service signage solutions, ensuring a smooth installation process, leaving you with a stunning finished product.
How can I make my exterior signage stand out?
By working with us at Premium Sign Solutions, you're collaborating with the leading Los Angeles signage maker. Our expertise in crafting compelling and impactful signage will make your institution truly shine.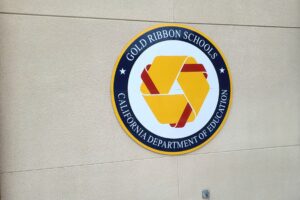 Contacts Us for Your Panel Sign or Window Graphics Vision with Our Expertise
Unlock the potential of your space with Premium Sign Solutions. Just as we brought Valley Academy's vision to life, we're here to help you create an environment that reflects your beliefs, excellence, and collaboration. Our attention to detail, expertise in signage design, and commitment to your success make us the ideal partner for all your signage needs. Embrace the power of window graphics and panel signs; let's take your institution to the next level.