A cosmetics company has got to look its best for an event like the 2018 PHAMExpo, and our trade show booth sure delivered! Melt Cosmetics knocked it out of the park with its stylish signage. That's also why Melt gets the most distinguished honor of being Premium Sign Solution's Sign of the Month for June 2018! 
The trade show booth has a door covered in full color digitally printed vinyl. It's also decorated with dimensional foam lip cutouts, which is part of the Melt look. Overall, it's sturdy enough for their event yet light enough to disassemble and carry out!
Trade Show Booth Signage That Stand Out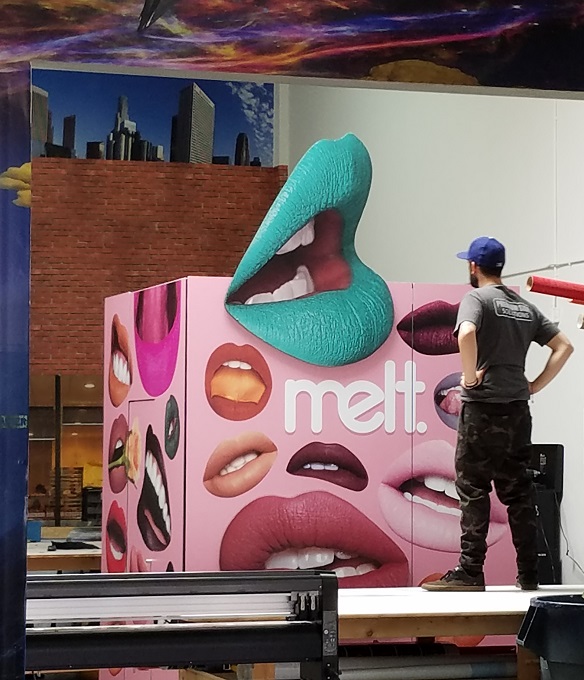 Trade shows, conventions, concerts and fairs are the place to showcase your brand. This is where signage visibility really counts. Promote your business with an eye-catching custom trade show booth. Have displays that are so striking that people will take selfies with 'em and do your advertisement for you! Quality brands with quality products deserve quality signage. So if you want to stay on top of your signage game during trade shows, go ahead and contact us!
About the Client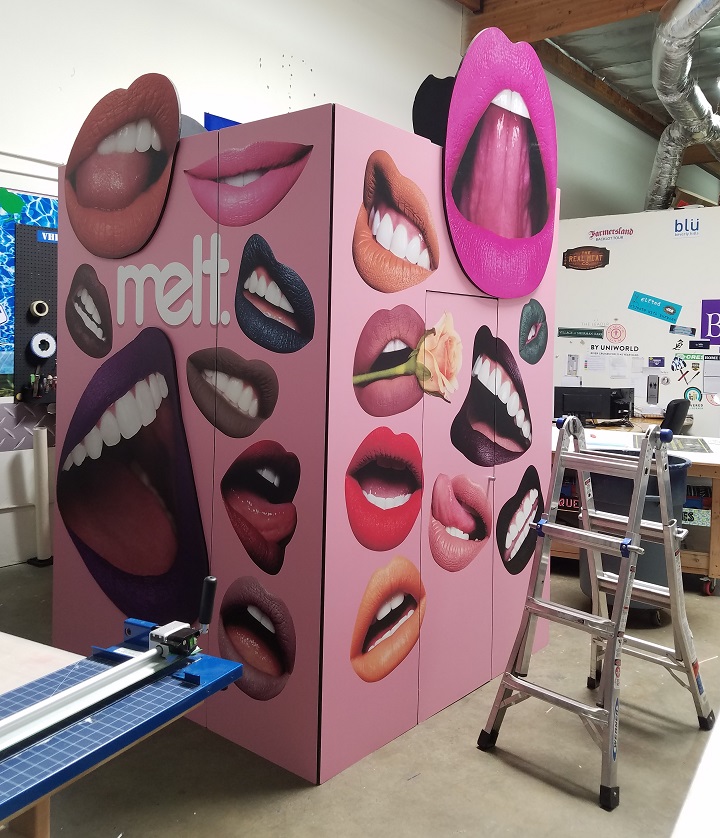 Melt Cosmetics is based in Los Angeles. It specializes in a variety of beauty products, especially ultra-matte lipsticks. With Melt Cosmetics, the founders' translated their passion for makeup and beauty into something far more, a glamorous pursuit and a way to give back to their supporters, with products that ultimately help people feel confident and comfortable with themselves.