This is the metal school lobby sign we made for Icon Collective. It is part of a large outdoor and indoor business sign package we've created for the Burbank music school. After all, educational institutions have to capture imaginations and stimulate minds. So their interiors must likewise be visually engaging!
Metal School Lobby Sign and Business Sign Package Combo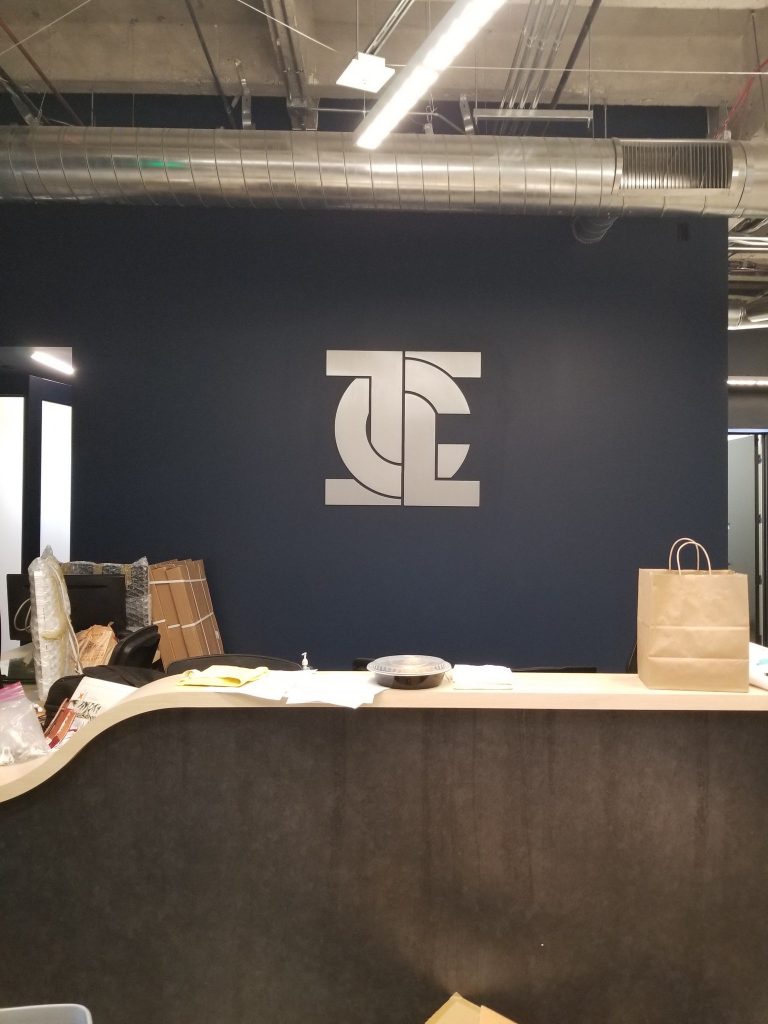 An internationally-recognized school must look the part. And impressive signage is a key part of this. So they needed a lobby sign that would make a great first impression. Moreover, they accompanied this centerpiece with other interior signage. So they went with a business sign package to fulfill the rest of their requirements.
The quality of the design and materials used will really make a sign stand out. People can see it, whether they are customers, students or employees. And the sight will have an effect on morale and memorability. They will remember it and it will play a big part in their experience with the brand. This is partly how impressive brands stand out while unremarkable ones fade into obscurity. Moreover, a well-made sign will outlast and stay good looking for longer than others.
Looking for the right lobby sign and a set of interior signs for your business?  Contact Premium Sign Solutions.  Southern California Sign Company based in San Fernando Valley.
About the Client
Icon Collective is a Nationally Accredited Music School that provides more than music production education. So they add an extra touch with the aim of guiding their students in making powerful and authentic art.