This is the metal office lobby sign we made for Unlimited Credit Repair in Woodland Hills. With this, their reception area will really look on point. So customers will definitely be impressed by their presentation!
An Impressive Metal Office Lobby Sign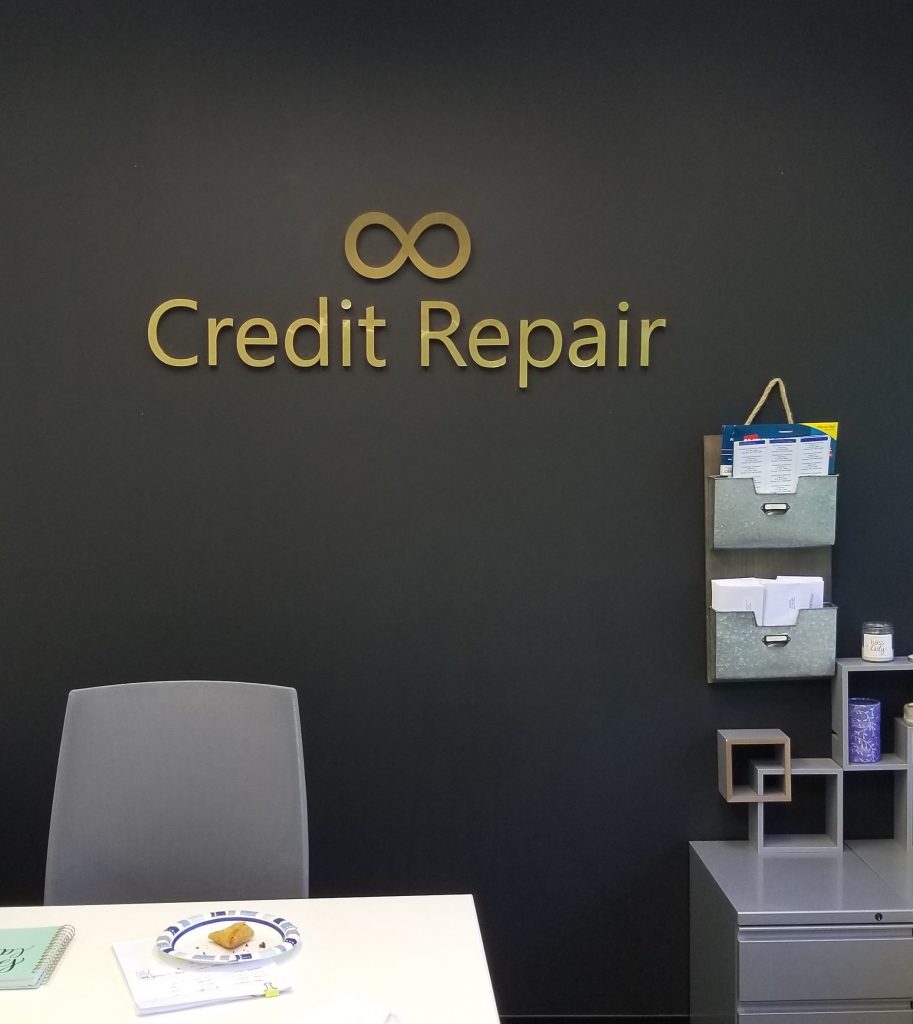 Brands need to put their best foot forward in order to win customers.  As Architecture Lab puts it, "the first impression is the last impression." Moreover, visually impressive displays are also important in keeping the workforce motivated. So a suitably compelling lobby sign is a must have for any office. These are essential for maintaining a corporate look. And they convey what the brand is all about. Signs communicate the company's identity to customers and clients as they enter the reception area. By effectively doing this, they inspire confidence in customers and make the transaction process memorable. So they will be even more likely to return for more.
A metal sign like the one for Unlimited Credit Repair is also durable. So it will stay good looking for even longer.
An Office Sign Package For Your Needs
Lobby signs serve as centerpieces and can be complimented by an array of interior signs for other parts of the office. Together they form a sign package and ensure uniform quality in terms of materials and design. Moreover, a sign package from a single vendor means that the client will get a definite time table on product delivery. And they won't have to repeat the process of ordering signage and sending their specifications over.
So, need an office sign or two, or more?  Contact Premium Sign Solutions.  Southern California Sign Company based in Tarzana.