A gym's brand has also got to look strong. That's why we made these monument light box inserts for Athletic Society. Now the Thousand Oaks fitness place is looking better than ever with its new gym sign!
A Light Box Insert for All Seasons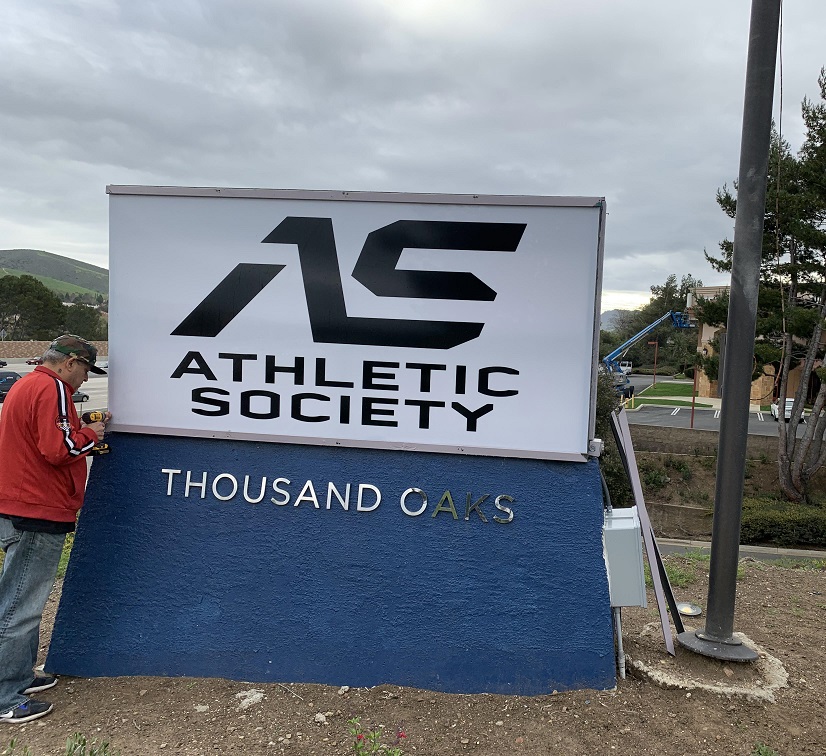 Keep your signage varied and interesting with a good number of light box inserts. And with an illuminated monument sign or pylon sign your brand will have guaranteed visibility day in and day out. All while giving you the option of switching signage to match the season or promote special events.
So, want some bright and shiny signage? Contact our San Fernando-based sign company for inquiries.
About the Client
Athletic Society is a gym with a team of professional trainers dedicated to ensuring the physical fitness of all participants!