Property managers can use a monument sign package that includes inserts to display their tenants' branding and draw more customers and traffic to their locations. Like this set for Hankey Investment Company in Agoura Hills.
Display Multiple Tenants' Branding with Monument Sign Inserts
This type of signage is ideal for property managers and real-estate companies operating commercial spaces with multiple tenants. At the same time, using sign inserts is optimal because these can be easily replaced in case of rebranding, maintenance or changes in tenants.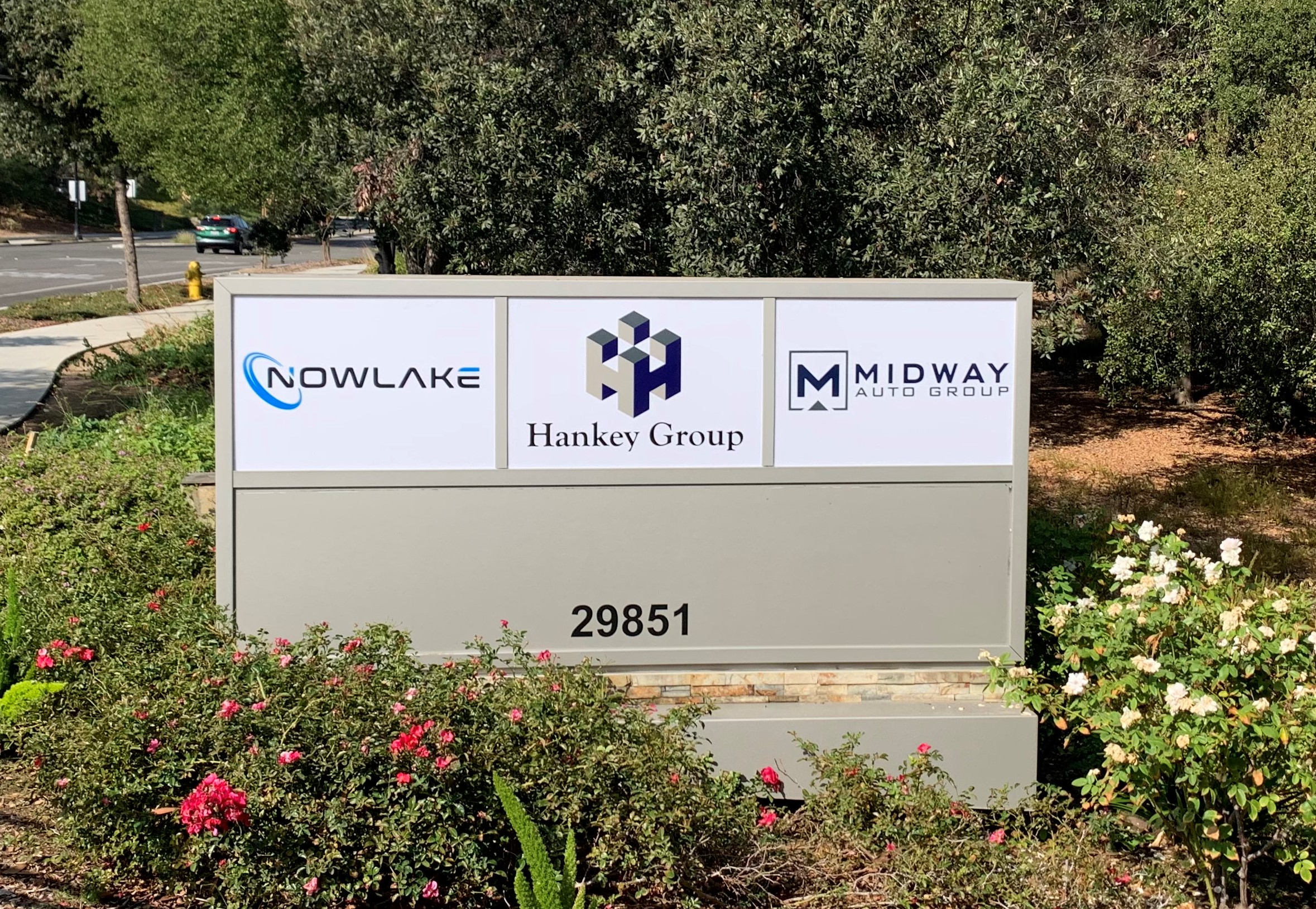 The challenge is to feature all of the tenants' brands equally, to raise their visibility and draw in more customers. So their signage should remain unique and distinct but they must not overshadow each other or clash against each others' style. A sign package will allow multiple tenants' signage to be featured, while maintaining the overall look of the establishment, or the aesthetic preferences of the property manager.
For a free sign quote reach out to your trusted sign maker in Los Angeles. Contact Premium Sign Solutions. Southern California Sign Company based in Tarzana.
About the Clients
Hankey Investment Company is a fully integrated private real estate investment, development and finance firm in South California.