Our friends at Medical Valley Partners just got a real MVP of a lobby sign. It's dimensional acrylic lettering mounted to a glass panel and it looks great! The design itself is sleek and the placement is optimal, giving the office sign maximum visibility!
A Slick Lobby Sign is Priceless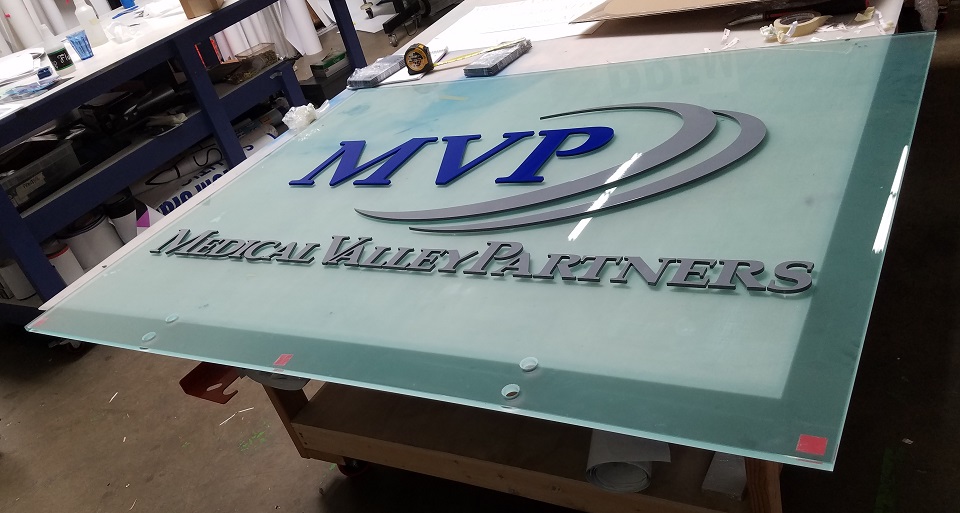 Boost your brand and make the workplace look sharp with a quality lobby sign. It's got a real effect on anyone who walks into the office, whether it's an employee or a client. They'll see that stunning sign occupying the wall, conveying the enterprise's identity. It'll show them what the business is all about, what it stands for, and how good its services are.
All in all, it really adds to the atmosphere of the place, giving a major boost with that intangible yet vital "it" factor. That's what good reception signs can do for you.
Need such a business sign? Contact us and we'll get right on it!
About the Client
MVP is part of the Sage Healthcare Management Group, a California-based, boutique practice management firm dedicated to helping healthcare providers thrive.