Blade signs are classic and we're bringing 'em back. Pearl Dragon was likewise going for that timeless look when we installed this double-sided neon blade sign for them, sleekly shaped with contrasting black and white colors. It compliments their previous restaurant sign. Now the Pacific Palisades establishment is looking really fancy, befitting their high-end cuisine and service.
Neon Blade Sign, the Classic Look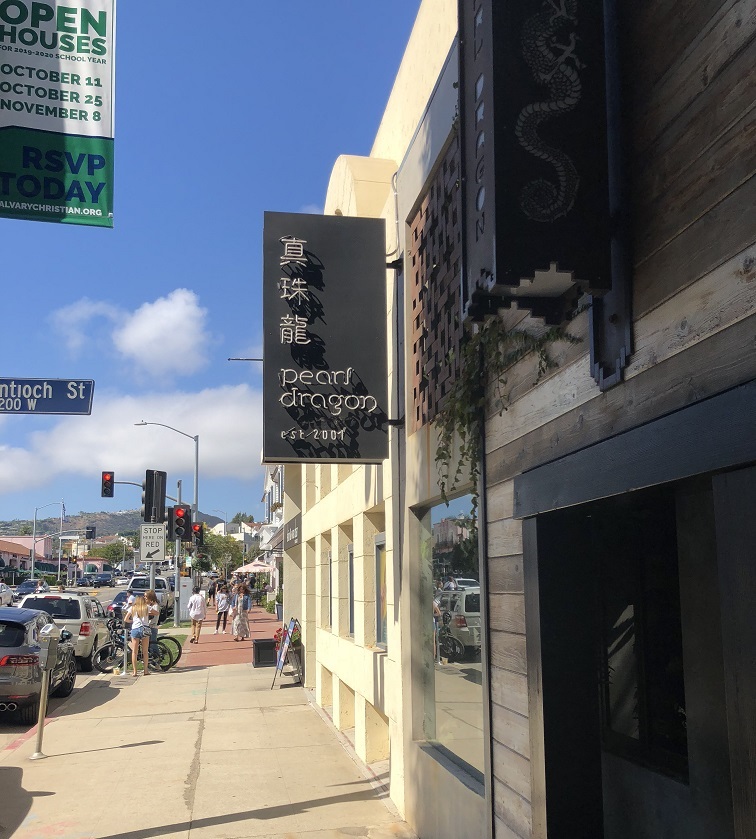 Want to go for signage that'll never look old or tacky, that'll stand the test of time aesthetics-wise? Then a neon blade sign should do the trick. It'll be a real head-turner. If your sign has style, then even if it isn't the hugest one, it will still get noticed. And it will show potential customers that your brand, business and establishment has discerning tastes.
Show up the competition, stand out and draw customers in. Contact our Tarzana-based sign company for a neon blade sign, or two!
About the Client
Pearl Dragon Asian kitchen has been in the business for ten years. It specializes in sushi and cocktails and is committed to providing the freshest, highest quality dishes made from the healthiest and most socially responsible ingredients.