These construction barricade graphics cover the giant windows of this upcoming business while construction goes on inside. With these window graphics, Body SPA will build anticipation for its Woodland Hills establishment's opening. At the same time, the construction process looks tidy and presentable as the messy parts are covered.
Cover Messes, Build Anticipation with Construction Barricade Graphics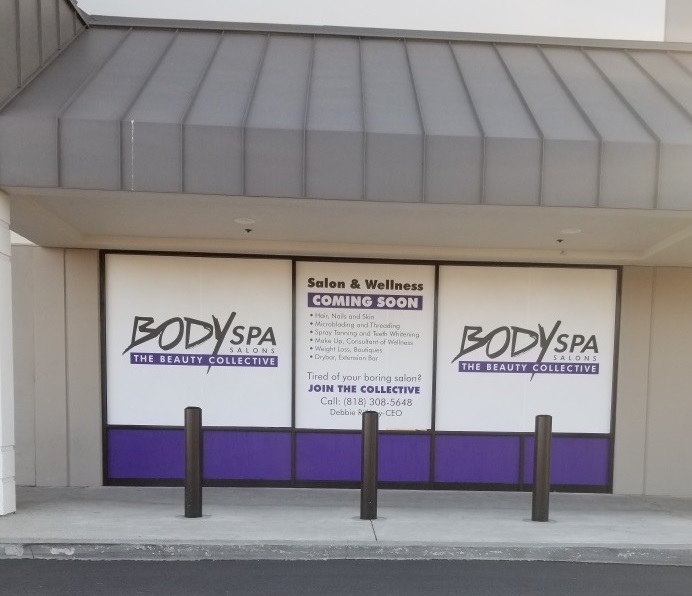 Conceal the construction process with signage. At the same time, show people that your business is coming soon. So even if your establishment isn't up and operational yet, your branding is already visible and building customer awareness and anticipation. Passersby and potential customers will start chattering and whispering among each other, planning to visit when it's time for the grand opening. That's what a coming soon sign can do for you.
These types of business signs are invaluable for marketing and advertising campaigns. They should accompany your business at every stage of its life, even before it's running.
Consider coming soon signs and barricade signs. Make it a part of your sign package at the very start!
Contact Premium Sign Solutions.  Southern California Sign Company based in San Fernando Valley.
About the Client
Body SPA salons empower beauty and wellness professionals by providing affordable workspaces, community and opportunities to market their services.