It takes teamwork to make a 33′ wide sign! Everybody got involved laying down the vinyl in production. And the result is this sizable oversized light box insert for Illuminate Hollywood. The Studio City media production company is definitely getting a big boost in visibility thanks to its new large sign.
Stand Out with Oversized Signage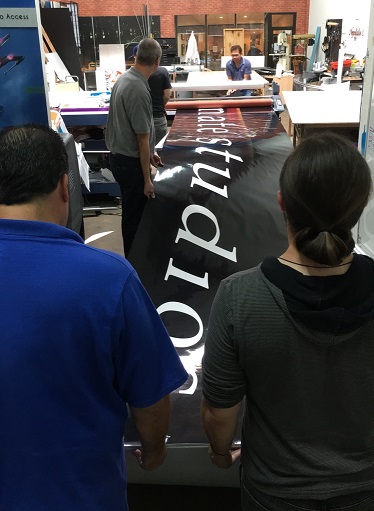 If you've got it, flaunt it. Got the space and resources for a huge sign? Then an oversized light box insert might be in order. It shows potential customers and passersby that you're on top of your game by having what it takes to mount such an impressive sign.
So go bold and go big. For large-scale signage such as this,  contact our San Fernando-based sign company for inquiries.
About the Client
Illuminate Hollywood is a tech innovator in media production and post-production catering to the global entertainment industry.