Parking lot sign packages, such as this one for Ronco Investments Inc. in Beverly Hills, can improve the customer experience. All parking lot entrances and exits should have signage to make navigation more convenient for customers and staff.
Increase Convenience, Prevent Mix-Ups with a Parking Lot Sign Package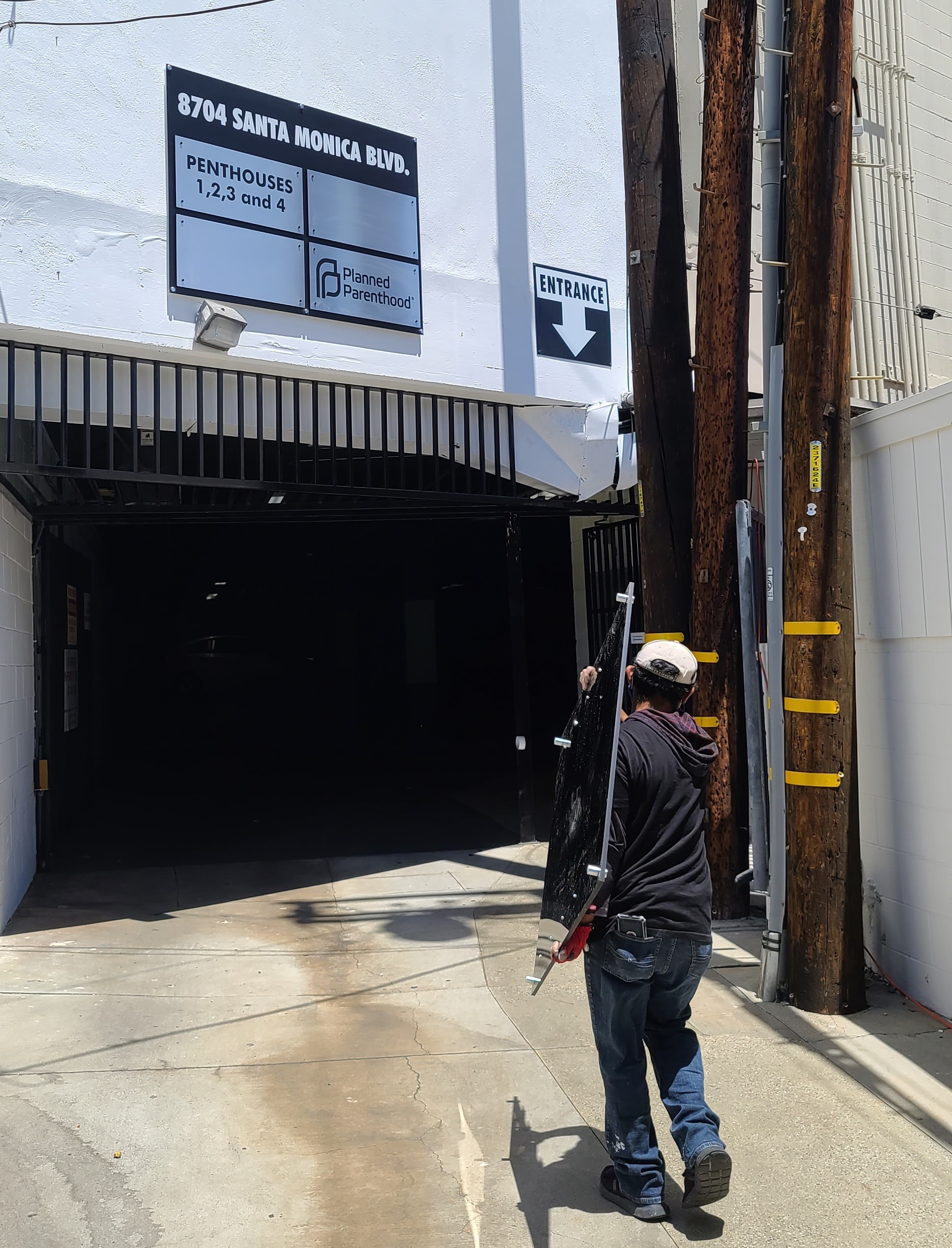 Customers can have a stressful time when trying to park of the area has no signage, particularly entrances and exits. They might go down the wrong path and end up blocking the way of other drivers. Especially if the area is also used by staff or for deliveries. Then they have to painstakingly back out of the way.
Signage can prevent this and save everyone a lot of trouble. Parking lot signs can designate proper entrances and exits, mark out proper lanes, show parking spaces are meant for the customers of specific tenants, and more.
Additionally, as parking areas tend to be rather bare and are usually not the most well-lit areas, this makes proper signage all the more important for accessibility. ADA-compliant signs with braille or tactile features can help with this as well as designate parking spaces for handicapped people.
Improve customer experiences with parking lot signage. Contact Premium Sign Solutions. Southern California Sign Company based in San Fernando Valley.
About the Client
Ronco Investments, Inc., is a real estate firm with several commercial properties across the country.