Signs also complement artwork, such as those decorating places of worship. For Temple Judea in Tarzana, we made and installed art plaques for an amazing sculpture. The artwork is titled "Family" and commemorates Margie Ipp, a valued member of the community. The signs provide added information about her, as well as the artist and the donors. 
Decoration and Art Plaques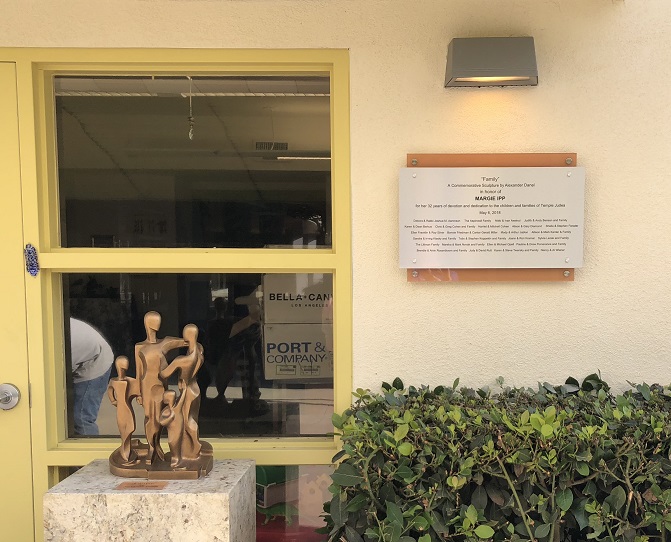 Got an amazing work of art as a centerpiece for your establishment? Such decorations need plaques to complement them and explain what the piece is for. As the Temple Judea installation shows, plaques can come in both vinyl and metal. They can be interior as well as exterior signs, depending on where the art is mounted, of course.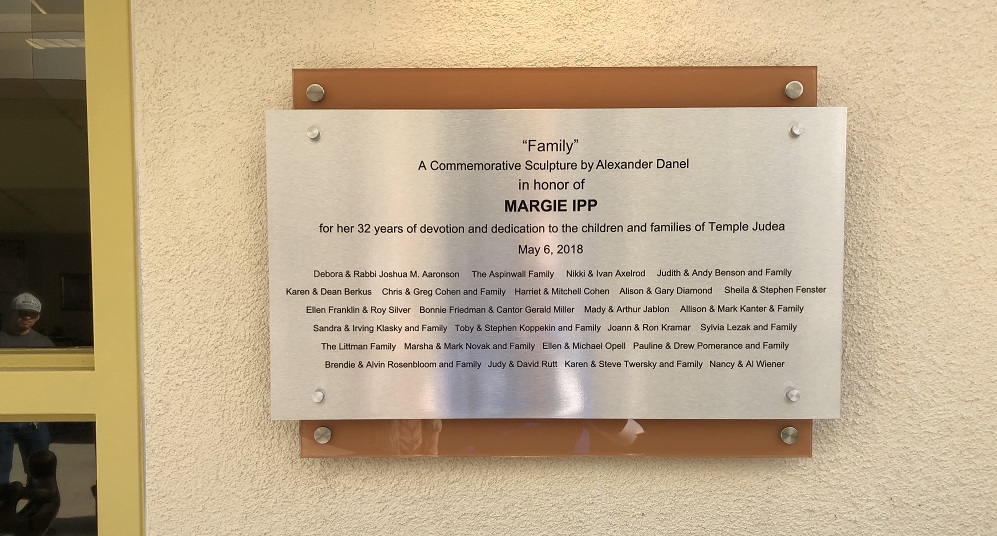 Make decorative and commemorative artwork truly shine with signage! Need some? Contact our Tarzana-based sign company to make an inquiry.
About the Client
Temple Judea embodies a vibrant Jewish community and provides an array of quality religious programs aimed at enriching people's lives by bringing them into the synagogue community.