A pylon sign is a sure way to get noticed. Like this one we fabricated and installed for Valley Village Care Center's North Hollywood location. It displays their brand name as well as their address. The illuminated sign has a great vantage point and can be seen far and wide, day in and day out.
A Pylon Sign for Maximum Visibility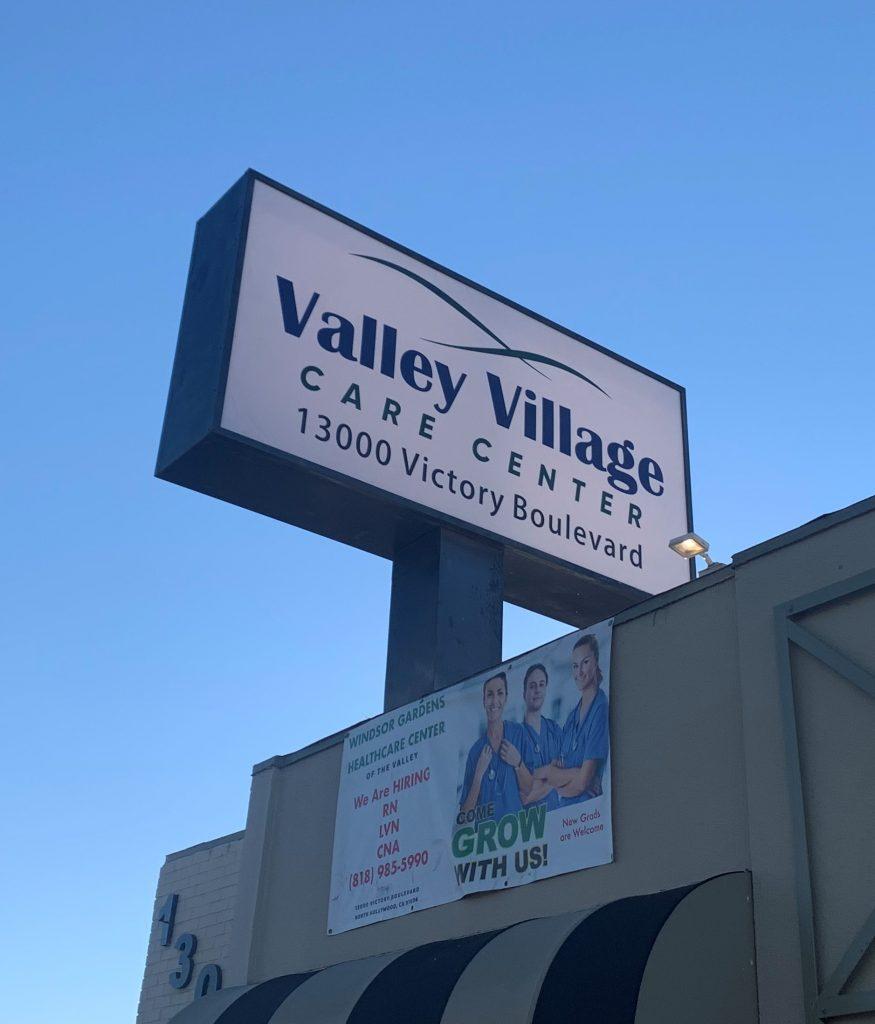 Elevated light box signs are perfect for boosting brand recognition. They are positioned at an altitude where everyone can see them, plus they are brightly lit. Additionally, the lightbox sign inserts can be swapped or replaced easily. New inserts can be made and placed if the business is rebranding, showing new information, displaying a message or motif to match a specific season or occasion or theme. This type of sign can also show pertinent information such as their address, business hours and more.
When it comes to outdoor signs, particularly illuminated signs with electrical components, quality materials and fabrication is a must The exterior sign must stay good looking and functional while withstanding weather, wear and tear, and other environmental factors. So be sure to reach out to a sign maker with a proven record, that also provides sign maintenance and repair services.
For a free sign quote reach out to your trusted sign company in the Los Angeles area. Contact Premium Sign Solutions. Southern California Sign Company based in Pomona.
About the Client
Valley Village Care Center is a retirement community located in North Hollywood that provides skilled nursing care for their residents.