Check out the storefront window graphics we made for Flavia Lanini Beauty Institute. The cut vinyl graphics recreate their name and logo, and are applied directly to their exterior window. So they'll certainly help put the West Hollywood beauty clinic on the map.
Storefront Window Graphics, an Easy Way to Show Off Your Brand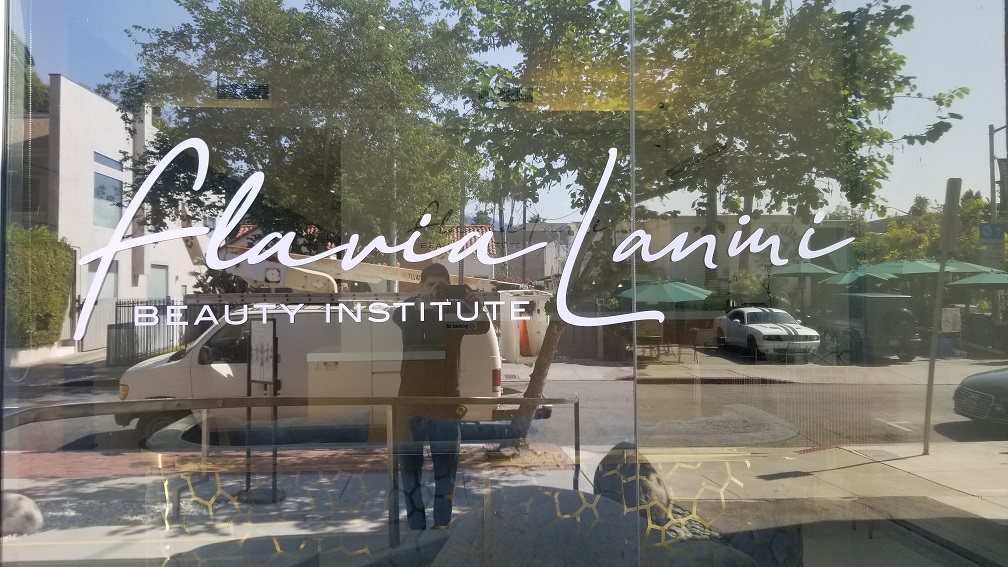 Looking for spa signage? How about a clinic sign? Whatever type of business you're running, it will need quality signage to catch customers' eyes. Particularly for establishments in the aesthetics industry. You'll need a spectacular salon sign, which conveys to customers the kind of beautification they can expect. It's a highly competitive scene so you can't drop the ball in your branding game. Visually impressive premium signage crafted by expert sign-makers are an absolute must.
So that's what Flavia Lanini got with their window graphics. This type of display is relatively quick and easy to install. Moreover, they also take up minimum space. Since they just turn unused spaces, like windows and glass doors, into storefront signage.
Looking to spruce up your establishment with quality business signs? Consider window graphics in your future sign package.
Contact Premium Sign Solutions.  Southern California Sign Company based in San Fernando Valley.
About the Client
Flavia Lanini Beauty Institute is the best rated of its kind in California.