More from the utility box vinyl wrap sign package we provided Process Cellular in Santa Ana. With these, what would otherwise be utilitarian sights or even eyesores in the background will instead be beautified and add to the look of the area.
Beautify Environments with a Vinyl Wrap Package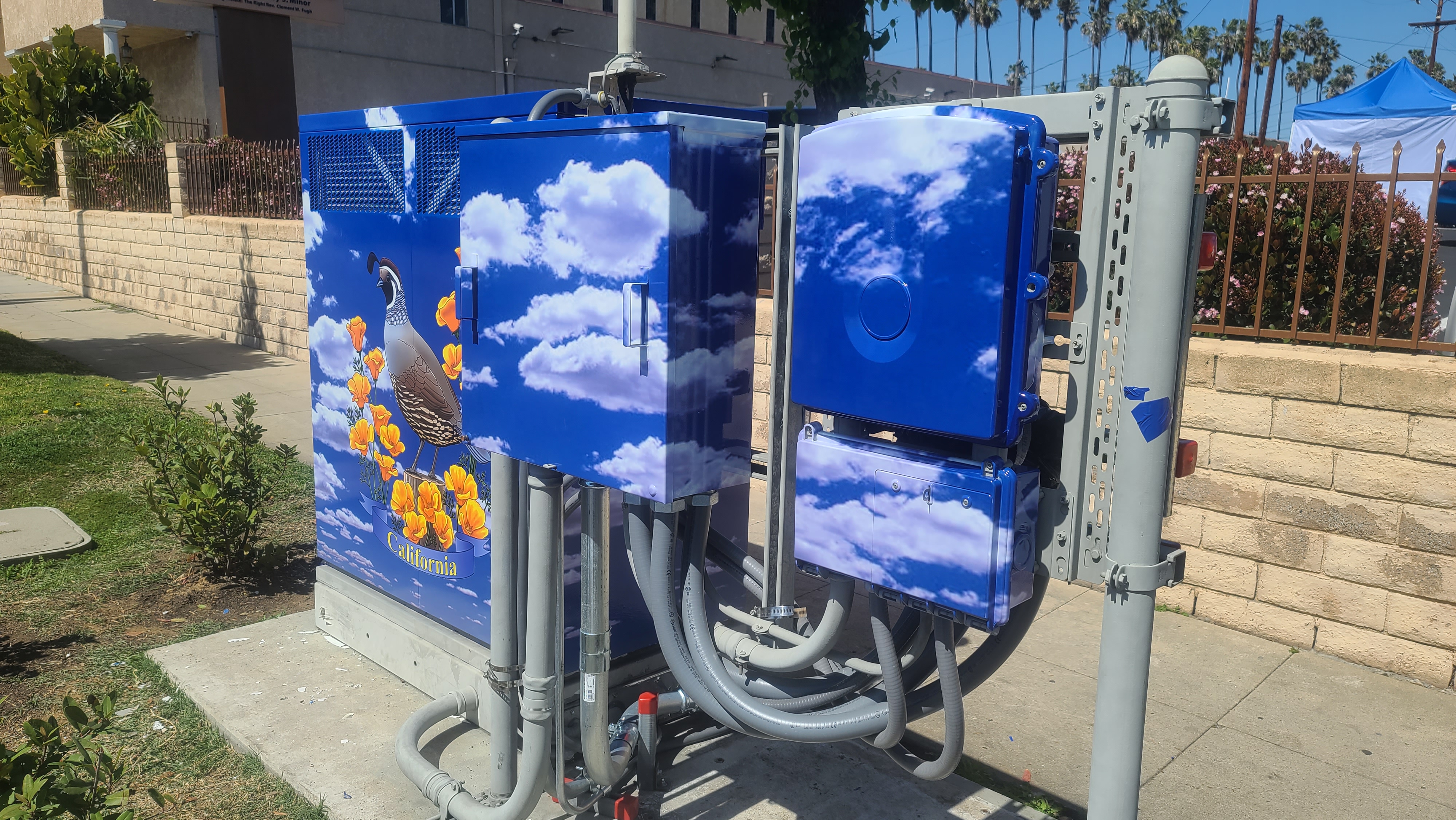 A sign package can enhance a business or workplace by covering up potential eyesores or otherwise un-aesthetic parts. Vinyl wraps are perfect for this as they are easy to fabricate and install. They are also quite versatile. So they can be applied to utility boxes such as those of Process Cellular. Likewise, they can be placed on other objects or structures such as parking kiosks, booths, trade show stalls and so on. Also, this is why vinyl wraps are used for vehicle graphics.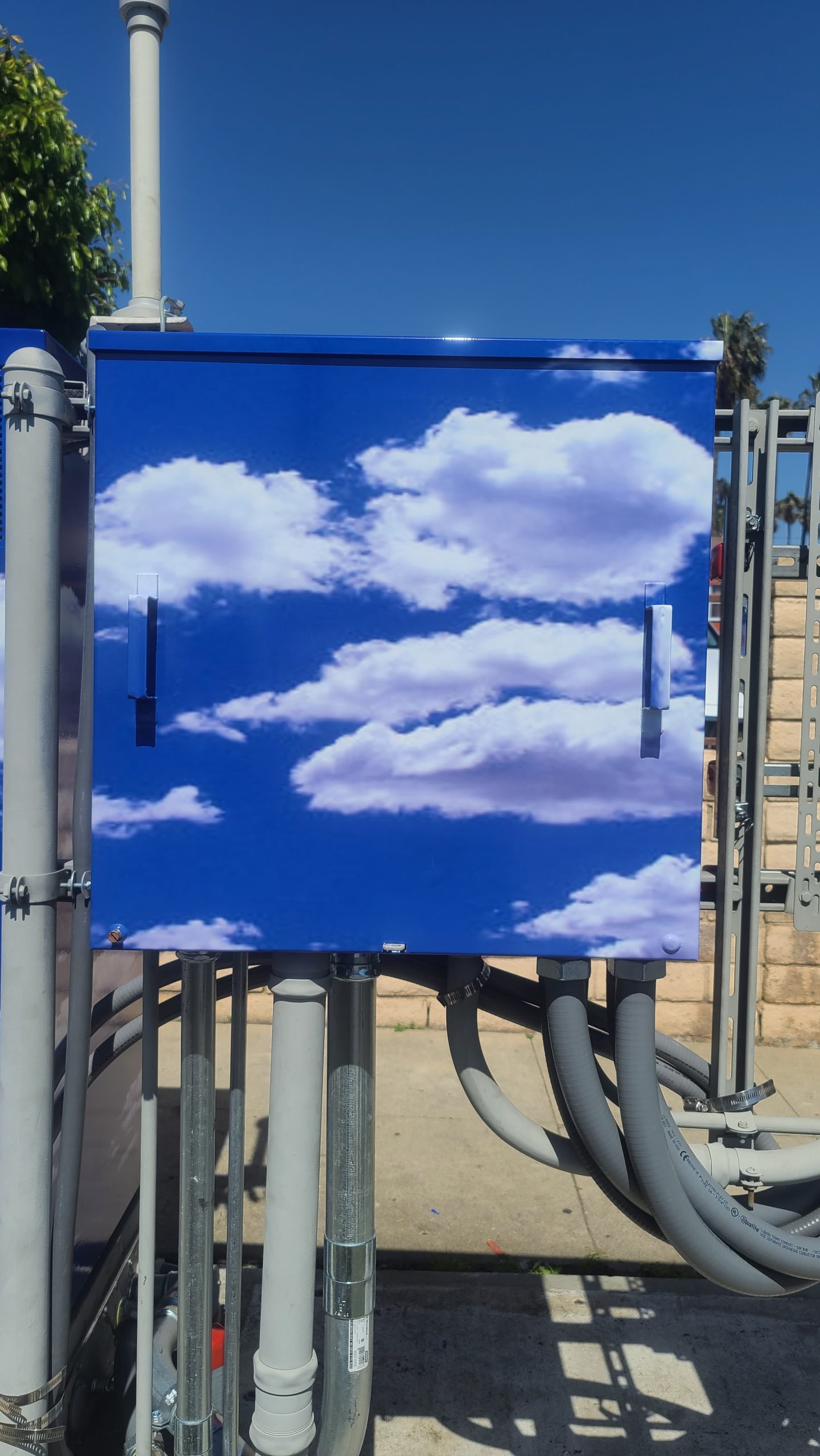 Aside from beautifying surroundings, they can also be used to boost the visibility of branding. A utility box can be transformed into a sign. Service vehicles can also be turned into mobile signage with car wraps. Moreover, high quality vinyl provides protection for vehicles and utility boxes alike, making them ideal for exterior signs.
Such is the versatility of vinyl wraps as outdoor signs. Interested in a sign package? Contact Premium Sign Solutions. Southern California Sign Company based in San Fernando Valley.
About the Client
Process Cellular Inc. (ProCell) is a leading communications contractor. ProCell constructs, installs and services cell phone towers for large wireless companies.