Your service vehicle should leave an impression with clients as well as onlookers  – to convince them to be customers as well. This van wrap for Nest Bedding does the job. So now the business can get a boost in visibility as their van drives around Studio City and Santa Monica. This project was the subject of our High Definition Car Wrap Preview post.
Get Seen Around Town with a Van Wrap
Want to give your brand a boost with signage, but lack the space for it? No problem. Vehicle signage, like van and car wraps, will do the trick. These will make your service vehicle presentable as it makes its deliveries to your clients.  And they'll display contact details and such. At the same time, people who see it will be suitably impressed and might become future customers. This type of signage is a small business owner's best friend.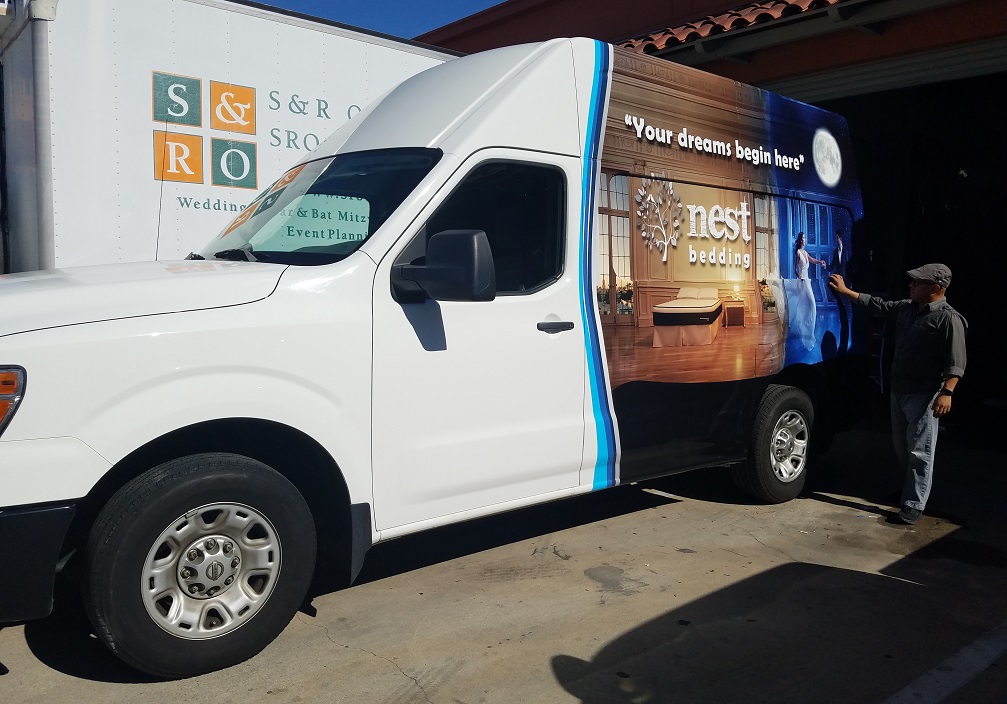 Already got a business sign? Then a van wrap can reinforce the message. One sign isn't enough, after all. A comprehensive marketing and advertisement campaign – and sound branding in general – will rely on multiple avenues. So, outdoor signs, banners and flyers, as well as vehicle graphics, have their place in the grand scheme of things.
Need a van wrap for your business? Contact our San Fernando-based sign company for inquiries!
About the Client
Nest Bedding provides CertiPUR-US certified luxury mattresses, all thoughtfully designed and manufactured in the USA, using organic and natural materials sourced in the US as well.