For this custom lobby sign we used a new material, resulting in a truly unique work of art that we're proud of. After all, when a client has an idea, we want to bring it to life. So trying out new processes- like using a routed cold-rolled steel face for a push-through acrylic sign – is par the course. Now Regional Investment & Management has a real one of a kind sign. 
Impress Clients with a Custom Lobby Sign and other Tailored Displays
Don't settle for generic business signage, go for something that will really stand out – since that's what signs are for! Got ideas for a bold sign, the display of your dreams, that will really convey your brand and business' identity? Then let us know and we'll leverage our considerable sign-making expertise to make it a reality.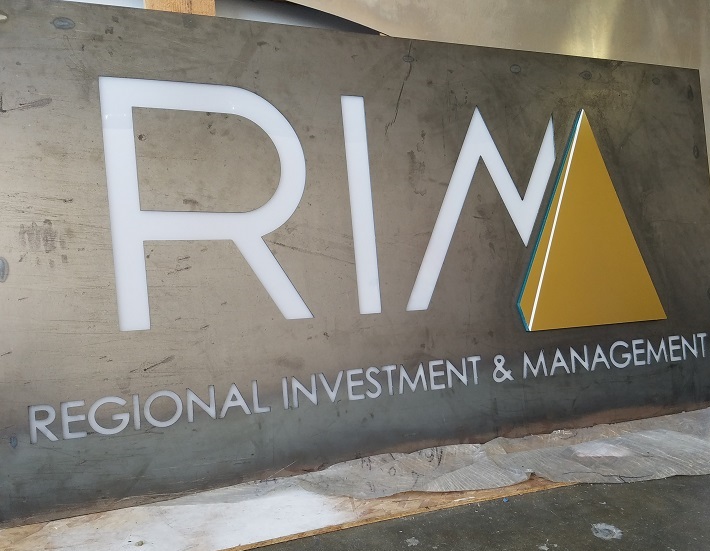 A great sign will be a work of art for the gallery that is your lobby. It will be something we can create with satisfaction, a monument that you, in turn, can display with pride.
So let's begin. Contact our San Fernando-based sign company for inquiries.
About the Client
Regional Investment & Management (RIM) is a real-estate firm that specializes in acquiring multifamily communities via a vertically-integrated owner-managed process.